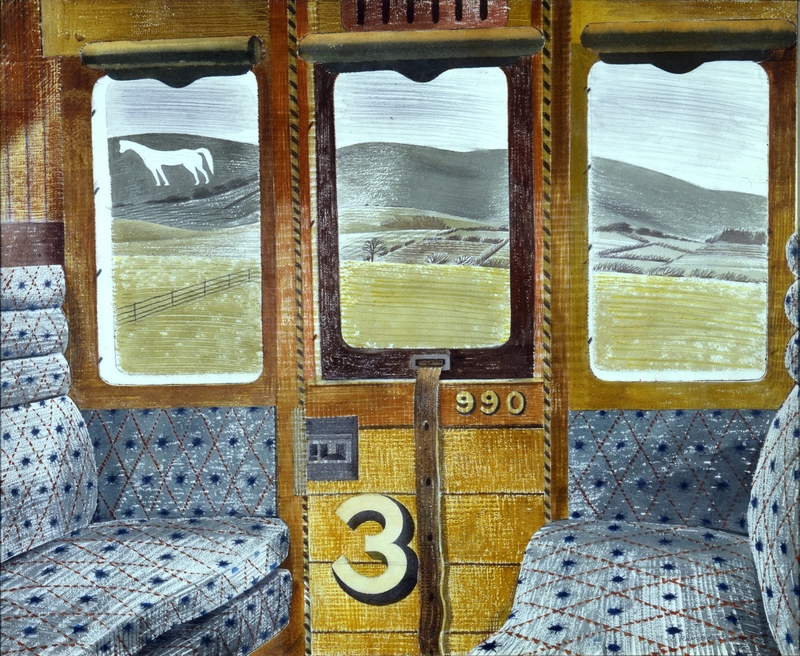 Photo credit: Aberdeen Art Gallery & Museums
(b London, 22 July 1903; d off Iceland, 2 Sept. 1942). British watercolour painter, printmaker, and designer. In addition to paintings, his highly varied output included book illustrations and book-jackets, and designs for furniture, glass, textiles, and the Wedgwood pottery factory (notably a mug commemorating Edward VIII's coronation; this was withdrawn following Edward's abdication, but the design was used in revised form for the coronations of George VI and Elizabeth II). He was one of the outstanding wood engravers of his time, his book illustrations in this medium making striking use of bold tonal contrasts and complex patterning. In 1940–2 he was an Official War Artist, and he produced some memorable watercolours of naval scenes off Norway (Norway, 1940, Laing AG, Newcastle upon Tyne).
Read more
His plane disappeared on a flying patrol near Iceland, in 1942, and he was officially presumed dead the following year. His wife Tirzah Ravilious (née Garwood) (1908–51) was a painter and illustrator. She gave up her career for motherhood (they had three children), but she started work again after Eric's death, even though she was already suffering from the cancer that caused her own early death.
Text source: The Oxford Dictionary of Art and Artists (Oxford University Press)