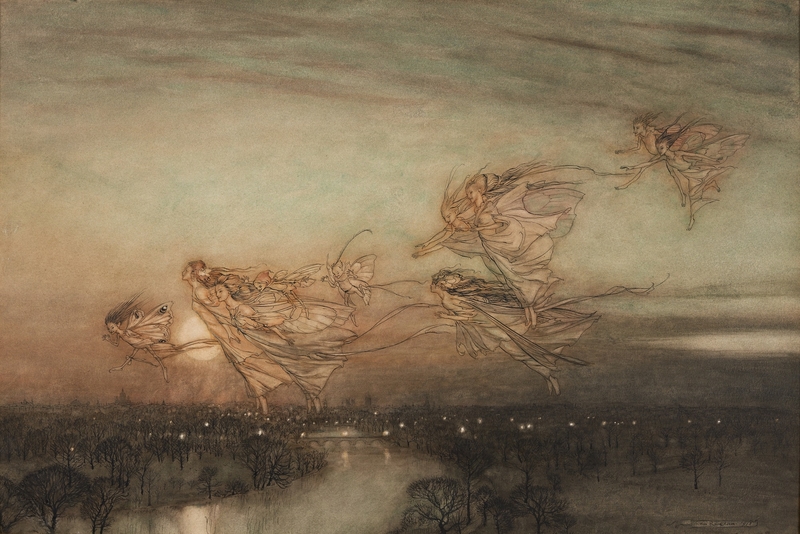 Photo credit: University of Liverpool
(b London, 19 Sept. 1867; d Limpsfield, Surrey, 6 Sept. 1939). British illustrator, celebrated for his work in children's books. He established his reputation with Fairy Tales of the Brothers Grimm, published in 1900, and from then until the First World War he had his golden period, when Edmund Dulac was his only serious rival in his field. They were very different in style: Dulac was much more painterly, using strong expressive colour, whereas Rackham relied on wiry line and subtle, muted colour. He said he believed in 'the greatest stimulating and educative power of imaginative, fantastic and playful pictures and writings for children in their most impressionable years', and he worked in a striking vein of Nordic fantasy, creating a bizarre world populated by goblins, fairies, and weird creatures (he looked rather like a gnome himself).
Read more
After the First World War the market for expensive children's books declined, but he continued to prosper from gallery sales of his work.
Text source: The Oxford Dictionary of Art and Artists (Oxford University Press)