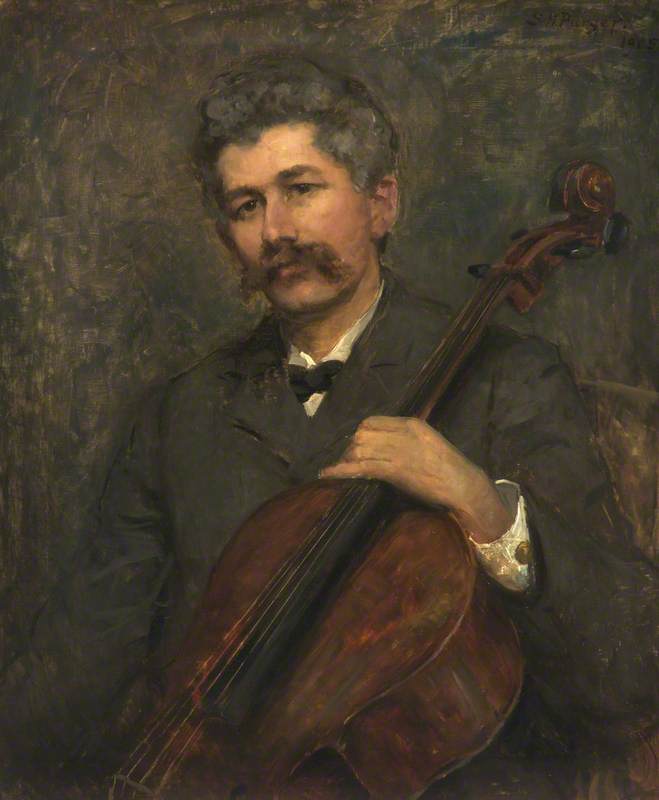 Photo credit: Royal Northern College of Music
(b Dún Laoghaire, nr. Dublin, 22 Mar. 1848; d Dublin, 7 Aug. 1943). Irish painter, designer, patron, collector, and administrator. She was a successful society portraitist, who in her own words 'went through the British aristocracy like the measles', but she is more important for her other roles in Irish art. She knew everyone who mattered (from 1911 she held regular social gatherings for Dublin's intelligentsia at her home, Mespil House) and in 1924 she founded the Friends of the National Collections of Ireland. One of its aims was to campaign for the return of Sir Hugh Lane's pictures from London to Dublin and she helped to secure Charlemont House as the home for what is now Dublin City Gallery The Hugh Lane. Perhaps most importantly, she was the founder of the stained-glass workshop An Túr Gloine (The Tower of Glass), which operated in Dublin from 1903 to 1944; the work it produced, which can be seen in so many Irish churches, is her finest memorial.
Read more
Most of the leading Irish stained-glass designers of the day worked there at one time or another, among them Evie Hone.
Text source: The Oxford Dictionary of Art and Artists (Oxford University Press)