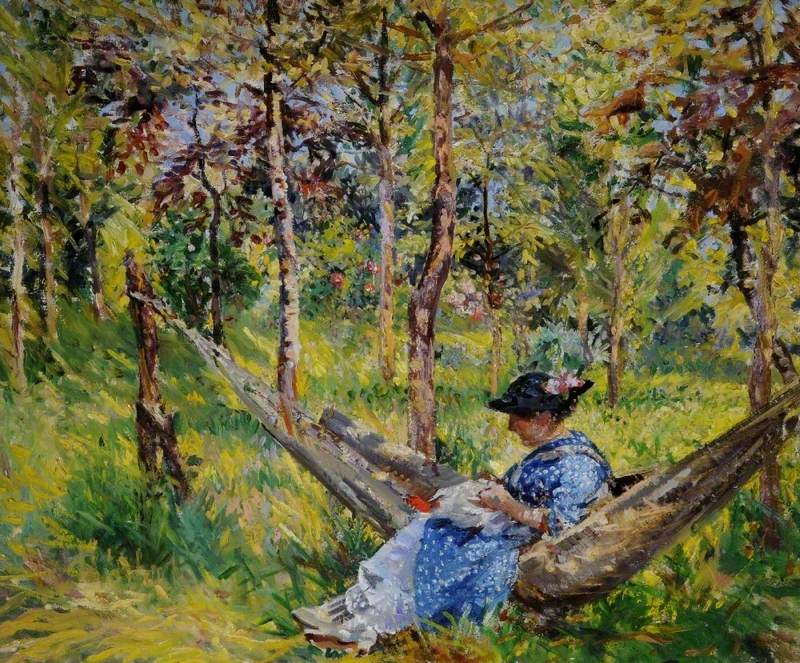 © the copyright holder. Photo credit: University of Hull Art Collection
Painter and teacher in the Impressionist style of figures, landscapes and still life. Born in London, only daughter of the artist Mark Fisher. Studied with her father and at the Slade School of Fine Art, 1894–7, under Fred Brown, where she was considered an outstanding student. Being rather diffident, she did not push to exhibit, although she eventually taught life classes at the Hammersmith School of Art. Married a farmer, John Prout, and living in the country and with him creating gardens provided subjects for her work. After World War I became frequent exhibitor at London galleries, RA, NEAC, RWS, RWA and extensively abroad. Her watercolours became noted for their brilliance. She employed unconventional techniques such as washing out work under the tap, using chinese white and charcoal in unusual ways.
Read more
Often made oil studies for watercolours, reversing the normal process. British Museum, Contemporary Art Society and Chantrey Bequest bought her work, which is in many foreign galleries. Lived at Pett Level, Sussex. She was given a retrospective at Worthing Art Gallery, 1961, memorial exhibition RWS, 1966, retrospective Blond Fine Art, 1979.
Text source: 'Artists in Britain Since 1945' by David Buckman (Art Dictionaries Ltd, part of Sansom & Company)