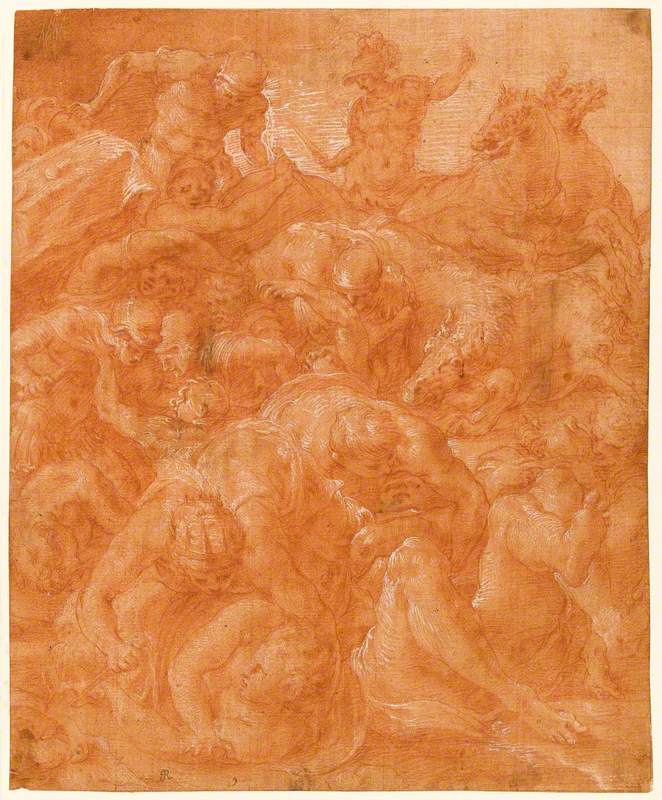 Photo credit: The Fitzwilliam Museum
(b Bologna, 1504/5; d Paris, Mar./Sept. 1570). Italian painter, designer, and architect, active mainly in France. He developed his all-round skills as Giulio Romano's assistant in Mantua. In 1532 he was called to France by Francis I and worked with Rosso Fiorentino at Fontainebleau. Together they were chiefly responsible for establishing the distinctive French type of Mannerism associated with the School of Fontainebleau. Their respective shares in the creation of the new manner—particularly the highly influential combination of paintings with stucco ornament—are uncertain. Rosso is often accorded primacy, but Vasari said, 'the first works in stucco that were done in France, and the first labours in fresco of any account, had their origin, it is said, in Primaticcio'.
Read more
His elongated figure style also had wide influence in France. Primaticcio took over the direction of the work at Fontainbleau on Rosso's death in 1540 and in the 1540s he twice visited Rome to buy antiquities or have casts made for Francis. In his later years he turned more to architecture, but little survives of his work in this field. Examples of his drawings, however, are in several major collections; there are also a few easel paintings by him.
Text source: The Oxford Dictionary of Art and Artists (Oxford University Press)