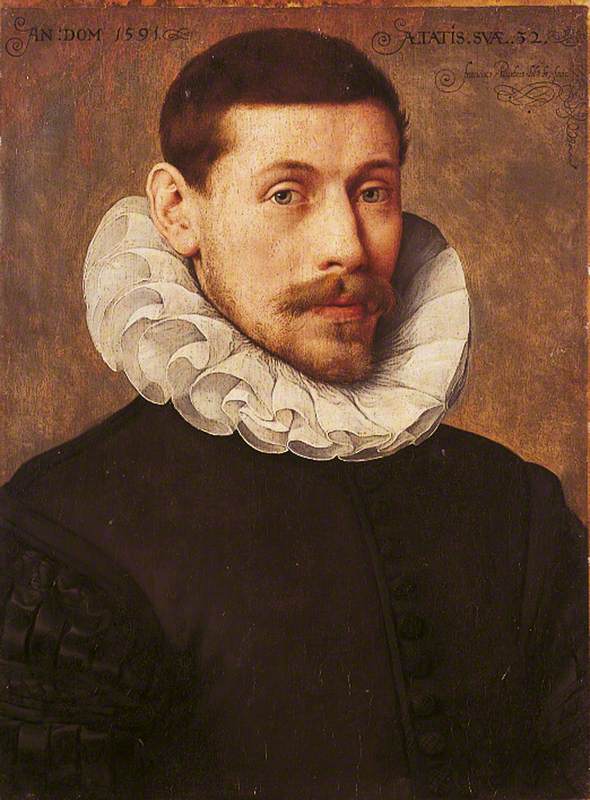 Photo credit: Bridgeman Images
Family of Netherlandish painters, distinguished mainly as portraitists. Pieter (b Gouda, c.1523; d Bruges, 30 Jan. 1584) spent most of his life in Bruges, where he became a member of the painters' guild in 1543 and developed into the leading artist of his generation. He was a civil engineer, surveyor, and cartographer as well as a painter. Van Mander wrote, 'I have never seen a better equipped studio than his.' As well as portraits, he painted religious and allegorical scenes, one of the most splendid of which is the Allegory of True Love (c.1547, Wallace Coll., London). Pieter's son, Frans the Elder (b Bruges, 1545; d Antwerp, 19 Sept. 1581), was active in Antwerp, where he was a pupil and follower of Frans Floris (he married a daughter of Cornelis Floris).
Read more
The most famous member of the family is his son Frans the Younger (b Antwerp, 1569; bur. Paris, 19 Feb. 1622), who was one of the principal court portraitists of Europe. After spending a year working for the Archduke Albert and the Infanta Isabella in Brussels, from 1600 to 1609 he was employed in Mantua (at the same time as Rubens) by Vincenzo I Gonzaga. In 1609 he was called to Paris by Marie de Médicis and worked as her court painter until his death. His style—more concerned with the meticulous reproduction of rich costumes and jewellery than with interpretation of character—was typical of international court portraiture of the day.
Text source: The Oxford Dictionary of Art and Artists (Oxford University Press)