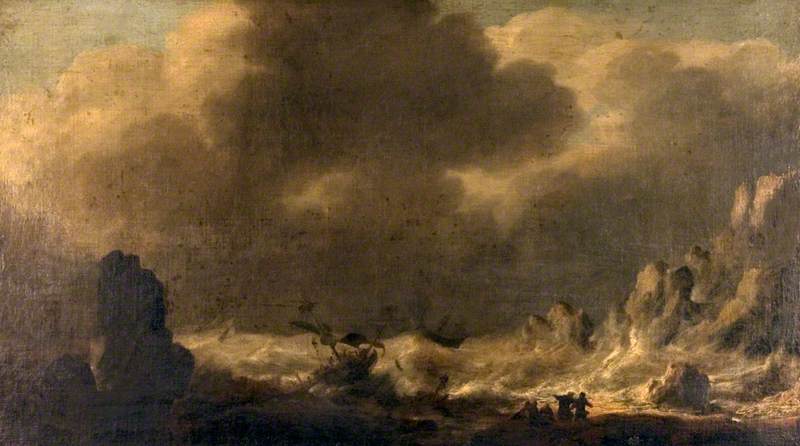 Photo credit: Mount Edgcumbe House
(b Ghent, c.1584; d Zouterwoude, 1632). Dutch painter, etcher, and draughtsman of marine subjects. Porcellis was Flemish by birth, but he spent most of his career in Holland, working in various towns before settling at Zouterwoude, near Leiden. He was regarded as the greatest marine painter of his day and his work marks the transition from the busy and brightly coloured seascapes of the early 17th century, with their emphasis on the representation of ships, to monochromatic paintings that are essentially studies of sea, sky, and atmospheric effects.
Read more
His favourite theme was a modest fishing boat making its way through a choppy sea near the shore. Rembrandt and Jan van de Cappelle collected his works. His son Julius (c.1609–45) was also a marine painter.
Text source: The Oxford Dictionary of Art and Artists (Oxford University Press)