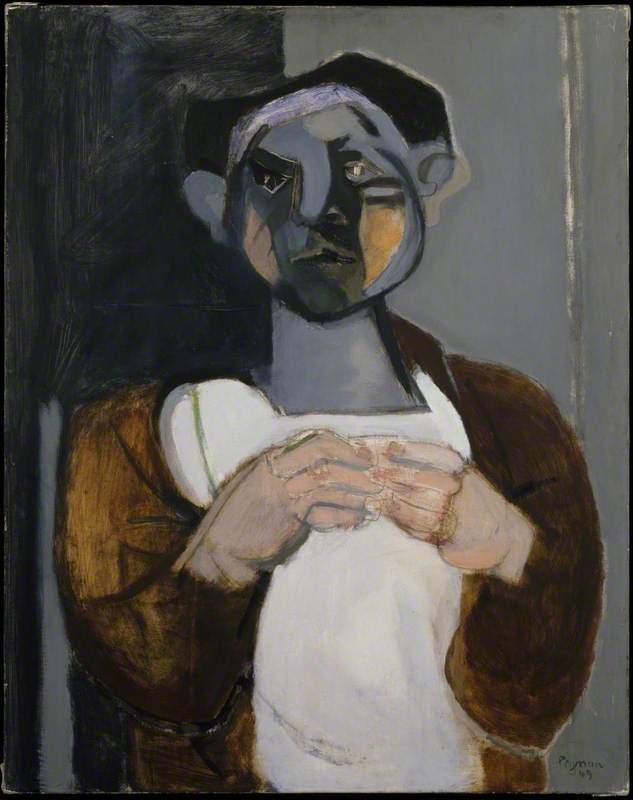 © ADAGP, Paris and DACS, London 2021. Photo credit: Tate
French painter, graphic artist, ceramicist, and designer, born at Bully-les-Mines, Pas-de-Calais. A miner's son, he worked in the mines himself until 1927, when he moved to Paris and kept himself by a variety of occupations while painting in his spare time and attending evening classes in sculpture. In 1936 he opted for painting on the advice of *Picasso, but it was not until 1943 that he was able to devote himself entirely to art. During the 1930s his work included large canvases depicting the life of working people in a style influenced by Picasso and *Léger. In the 1940s his style developed into a more painterly synthesis of the post-*Cubist structure of Picasso and Léger with the decorative colour of *Matisse, and from the 1950s his handling became freer and looser.
Read more
Apart from the scenes of working life with which he is most closely associated, Pignon treated a wide range of subjects, including landscapes in the South of France (from the 1950s he spent much of his time in Provence), sea scenes, nudes in landscapes, cock fights, and a series of Battles in the 1960s. He was inspired by Picasso to take up ceramics and his other work included theatre designs and book illustrations.
Text source: A Dictionary of Modern and Contemporary Art (Oxford University Press)