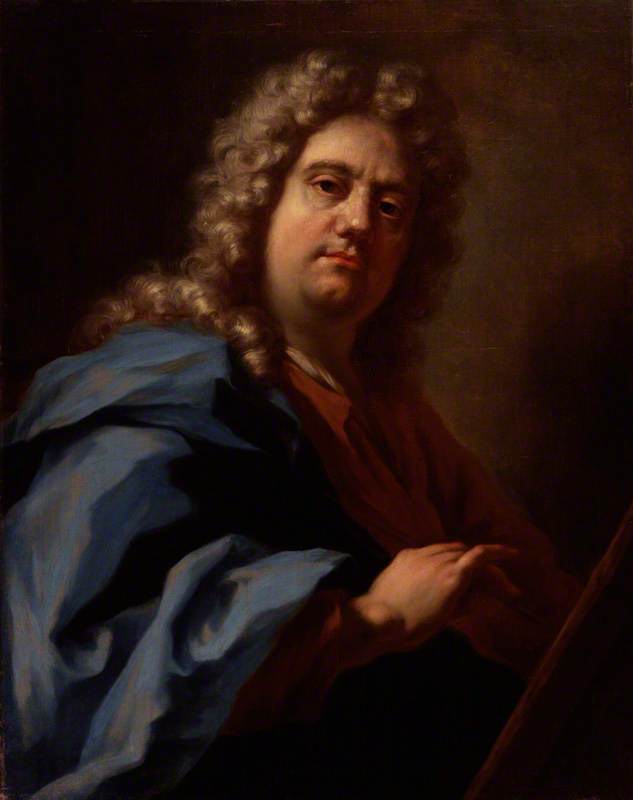 Photo credit: National Portrait Gallery, London
(b Venice, 29 Apr. 1675; d Venice, 5 Nov. 1741). Venetian painter, the brother-in-law of Rosalba Carriera. Pellegrini played a major part in the spread of the Venetian style of large-scale decorative painting in northern Europe, working in Austria, England, France, Germany, and the Netherlands. He was in England from 1708 to 1713 (and briefly in 1719). He and Marco Ricci were the first Venetian artists to work there; they arrived together, accompanying Charles Montagu (later the 1st Duke of Manchester), the British ambassador to Venice. Pellegrini's work in England included murals at Montagu's country seat, Kimbolton Castle, Cambridgeshire, and the dome paintings (destroyed by fire in 1940) at Castle Howard, Yorkshire. His airy, illusionistic compositions, with their bright flickering colour and purely decorative intention, set a new standard of Rococo elegance for English decoration, but he was an extremely prolific painter and by European standards most of his work is routine.
Read more
Thornhill defeated him in competition for the commission to decorate the dome of St Paul's Cathedral, London.
Text source: The Oxford Dictionary of Art and Artists (Oxford University Press)