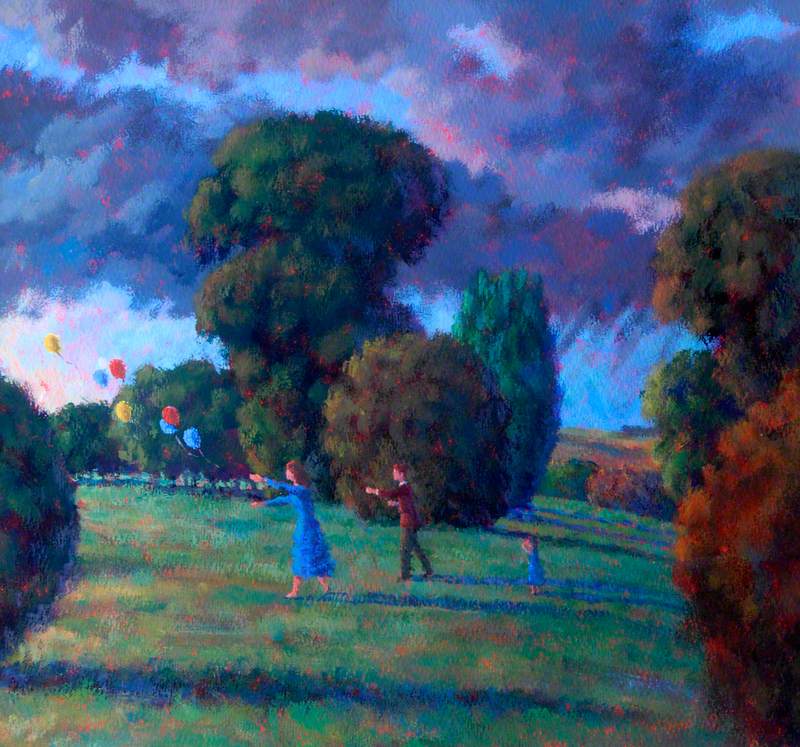 © the artist. Photo credit: Newcastle Hospitals NHS Foundation Trust
Painter and teacher, born in Darlington, Yorkshire. He studied at Cheltenham College of Art, 1979–80, then Leeds Polytechnic, 1980–3, winning a travelling scholarship there in 1982. The following year he gained a Northern Arts Award. Was at Newcastle upon Tyne Polytechnic, 1984–6, teaching at North Tyneside and South Tyneside Colleges, 1984–9, also at Cumbria College of Art from 1986. Peart, whose work is linked to the English countryside and rural pursuits, with an element of fantasy present, participated in many group shows from the early 1980s. These included Sheffield Open, at Mappin Art Gallery, 1983; Portraits North, at Abbot Hall Art Gallery, Kendal, 1985; New Grafton Gallery, 1987; Laing Exhibition at Newcastle Polytechnic Gallery, 1990; and Carlisle Open, Carlisle Museum and Art Gallery, 1992.
Read more
Had a solo show at Myles Meehan Gallery, Darlington Arts Centre, 1984, later exhibitions including Piccadilly Gallery from 1990. Carlisle Museum and Art Gallery holds his work.
Text source: 'Artists in Britain Since 1945' by David Buckman (Art Dictionaries Ltd, part of Sansom & Company)