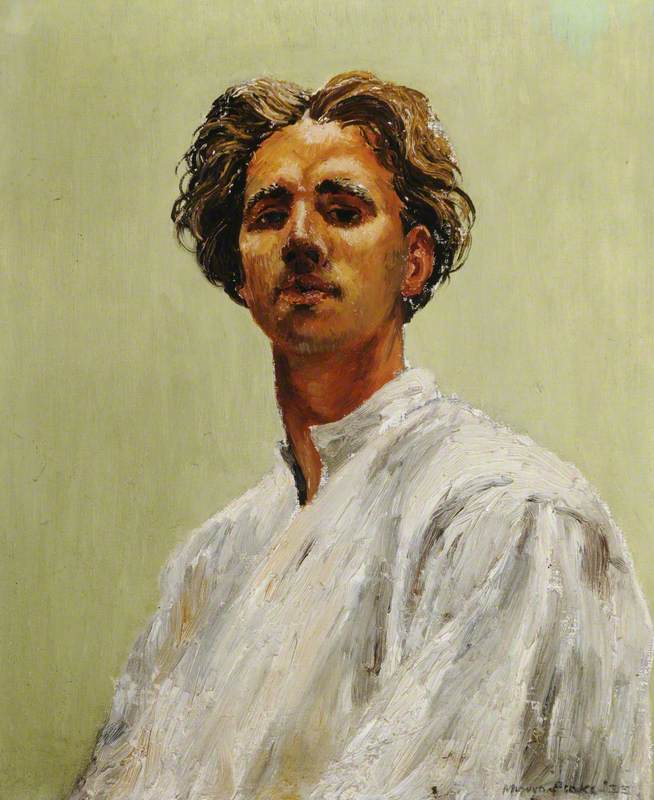 © the artist's estate. Photo credit: Guernsey Museums and Galleries
(b Kuling [Guling], 9 July 1911; d Burcot, Oxfordshire, 16/17 Nov. 1968). British writer and illustrator, born in China, the son of medical missionaries. He is now best known as a novelist, but he studied at the Royal Academy Schools and spent much of his career teaching drawing in London art schools. His reputation rests mainly on his trilogy of novels Titus Groan (1946), Gormenghast (1950), and Titus Alone (1959), a work of grotesque Gothic fantasy to which his vividly imaginative drawing style was well matched (originally, however, the books were published without his accompanying illustrations). Peake illustrated numerous other books, including Stevenson's Treasure Island (1949) and several by himself (among them an instructional manual, The Craft of the Lead Pencil, 1946).
Read more
In 1946 he was commissioned by the Ministry of Information to make drawings of people liberated from Belsen concentration camp—an experience that left him emotionally scarred. In the last decade of his life he was gradually incapacitated by Parkinson's disease. Peake is described in the Dictionary of National Biography as 'Tall, thin, dark, and haggard…gentle, gracious, unworldly, and unpractical'.
Text source: The Oxford Dictionary of Art and Artists (Oxford University Press)