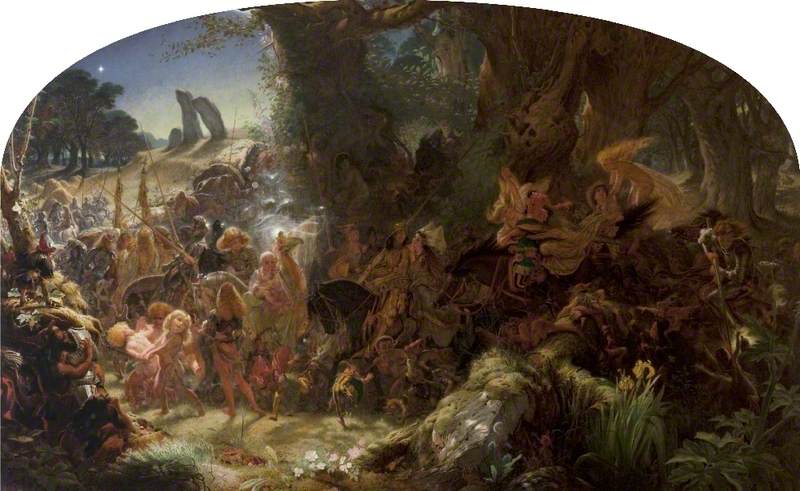 Photo credit: Glasgow Museums
(b Dunfermline, 13 Dec. 1821; d Edinburgh, 26 Dec. 1901). Scottish painter. A friend of Millais (a fellow student at the Royal Academy), he had a kinship with the Pre-Raphaelites early in his career. He painted mythological and historical scenes and later gained great success with rather portentous and sentimental religious pictures such as The Man of Sorrows (1875, Laing AG, Newcastle upon Tyne). They were much reproduced in engravings, and some of them went on tour and were even made the subject of sermons.
Read more
His brother, Waller Hugh Paton (1828–95), was also a painter, mainly of landscapes in watercolour.
Text source: The Oxford Dictionary of Art and Artists (Oxford University Press)