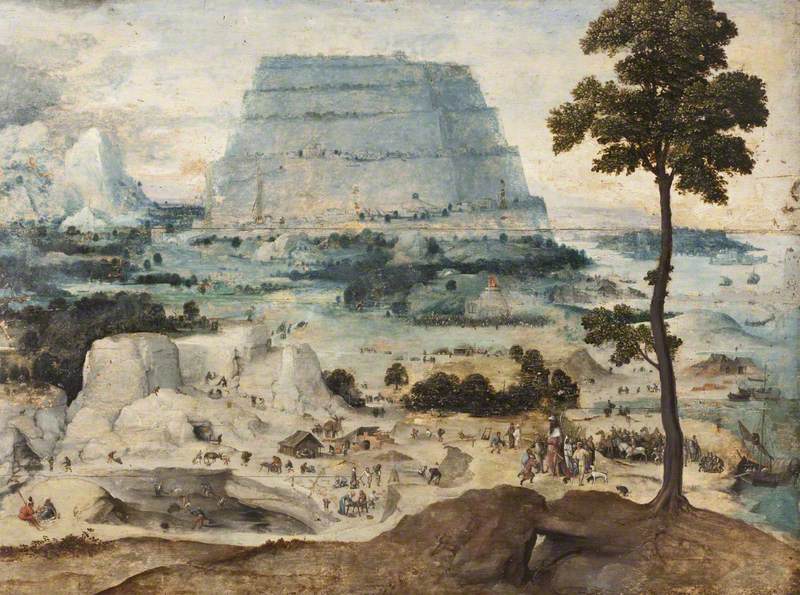 Photo credit: Brighton & Hove Museums
(b ?Dinant or Bouvignes, c.1480; d Antwerp, 1524). Netherlandish painter, a pioneer of landscape as an independent genre. Although his paintings nominally represent religious subjects, the figures are often dwarfed by the natural world and he has been described as the first landscape specialist in European art, or, in Kenneth Clark's words, 'the first painter to make his landscapes more important than his figures'. Nothing is known of his early life, but he probably came from Dinant or its neighbourhood, in the craggy gorge of the River Meuse; his native scenery—so different from the flat countryside of most of the Netherlands—no doubt helped inspire the rocky backgrounds that feature in his paintings. In 1515 he was enrolled in the painters' guild in Antwerp, and when Dürer visited the city in 1521 he became friendly with Patinir and described him as a 'good landscape painter' (perhaps the first occurrence of this term).
Read more
Other contemporaries similarly had a high opinion of his work, which was acquired by several eminent collectors of the 16th century, notably Philip II of Spain (see Habsburg). There are only a very few signed paintings, for example, the Baptism of Christ (KH Mus., Vienna), but about 30 in all are thought to be from his hand (most of these were brought together in the first exhibition ever devoted to the artist, at the Prado, Madrid, in 2007). Patinir also painted landscape backgrounds for other artists, including his friend Quentin Massys (who after Patinir's death became guardian of his children): the most securely authenticated instance of such collaboration is the Temptation of St Anthony (Prado, Madrid), which in a 1574 inventory of the Escorial is described as having 'the figures by Master Quentin and the landscape by Master Joachim'. Patinir's work combines naturalistic observation of detail with a wonderful sense of fantasy, forming a link between Bosch and Bruegel.
Text source: The Oxford Dictionary of Art and Artists (Oxford University Press)