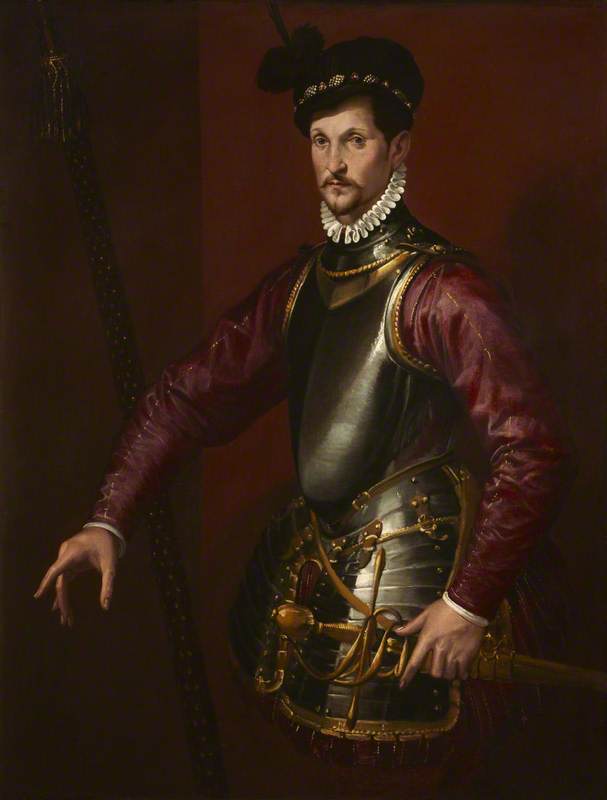 Photo credit: National Trust Images
(bapt. Bologna, 28 June 1529; d Bologna, 3 June 1592). Italian painter. After spending much of his early career in Rome (c.1551–c.1565) he settled in his native Bologna, where he had a large studio that became the focal point of the city's artistic life. The religious paintings that were the basis of his success are fairly conventional, and he is now remembered mainly for his pioneering genre scenes of butchers' shops (one of the few surviving examples is in the Galleria Nazionale, Rome). They reflect the influence of northern painters such as Aertsen and in their lively observation marked a break with the prevailing Mannerism. Annibale Carracci (whose brother Agostino studied with Passarotti) was influenced by these genre scenes in his early career, although Annibale's approach was more serious.
Read more
In addition to his religious and genre works, Passarotti painted fine portraits throughout his career. His son Tiburzio (dc.1612) imitated his style, and he in turn had two artist sons, Gaspare and Archangelo.
Text source: The Oxford Dictionary of Art and Artists (Oxford University Press)