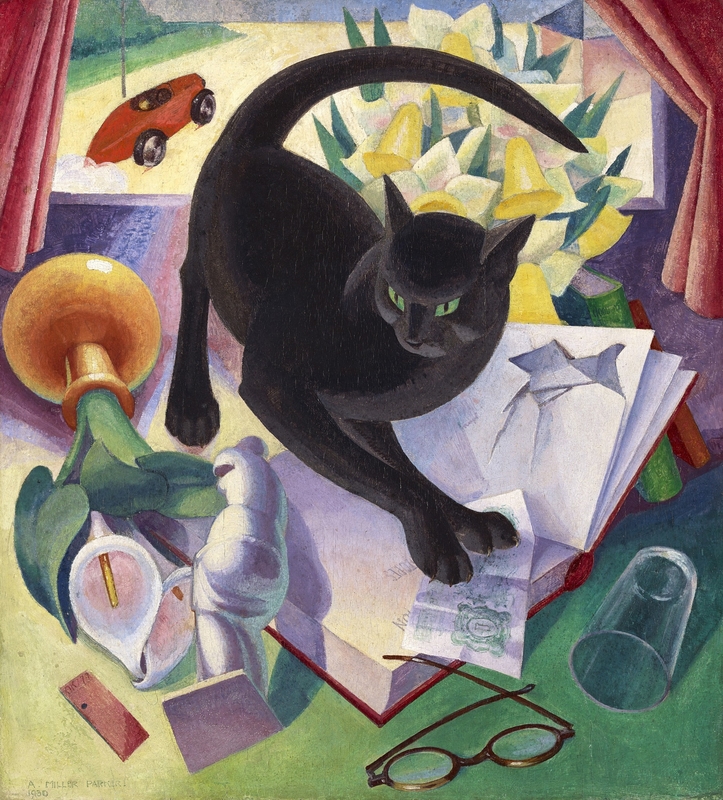 © the copyright holder. Photo credit: The Fleming Collection
Painter in oil and tempera, teacher, but chiefly a wood engraver. Her engravings involve a subtle use of light and shade, springing forms and very delicate hatching. She was born in Irvine, Ayrshire, and was married to the painter William McCance. Parker studied at Glasgow School of Art, 1911–17, teachers including Maurice Greiffenhagen and Forrester Wilson, won a Haldane Travelling Scholarship, then taught at the School for two years. She and her husband then moved to England where she taught for eight years, at schools in Gerrard's Cross, Buckinghamshire, and in Clapham, at the same time studying wood engraving with Gertrude Hermes and her husband Blair Hughes-Stanton. In 1930 the McCances went to Wales to run the Gregynog Press. She exhibited at SWE of which she was a member, RE, Society of Artist Printmakers, RSA, Redfern Gallery and in America.
Read more
Illustrated books for Gregynog, Golden Cockerel Press and Limited Editions Club of New York. She separated from McCance in 1955; the marriage was dissolved in 1963, when she again used her maiden name; lived for a time in Glasgow, but then settled at Lamlash on the Isle of Arran. Parker died in Ravenscraig Hospital, Greenock. A centenary exhibition took place at Scottish National Gallery of Modern Art, Edinburgh, 1995, and Cyril Gerber Fine Art held a show in Glasgow, 1996.
Text source: 'Artists in Britain Since 1945' by David Buckman (Art Dictionaries Ltd, part of Sansom & Company)