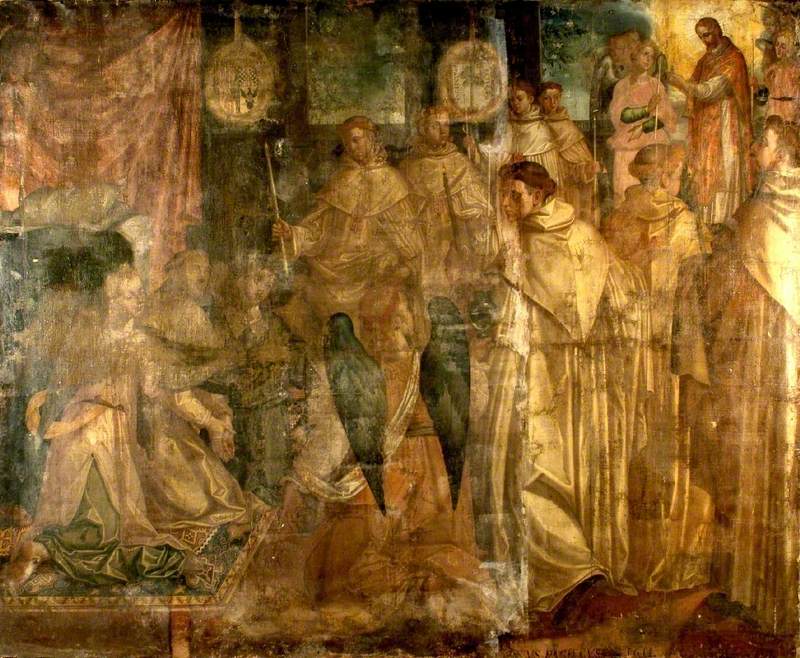 Photo credit: The Bowes Museum
(bapt. Sanlúcar de Barrameda, nr. Cadiz, 3 Nov. 1564; bur. Seville, 27 Nov. 1644). Spanish painter and writer, active in Seville. He was a man of great culture, a poet and scholar as well as a painter, and his house was the focus of Seville's artistic life (Palomino describes it as a meeting place for 'the greatest minds' in the city). As a painter he was undistinguished, working in a stiff academic style (though his portraits are fresher than his religious works).
Read more
He was an outstanding teacher, however, for (in spite of his own limitations) he was sympathetic to the more naturalistic style that was then developing. Moreover, he was generous enough in spirit to acknowledge openly that his greatest pupil, Velázquez (who became his son-in-law in 1618), was a much better painter than himself: 'I consider it no disgrace for the pupil to surpass the master.' Alonso Cano was his other outstanding pupil, and Pacheco often collaborated with the great sculptor Montañés, painting his wooden figures. In 1649 his book Arte de la pintura (Art of Painting) was posthumously published; part theoretical, part biographical, this is a major source of information for the period (it includes accounts of his meeting with El Greco in Toledo in 1611 and of Velázquez's early career). Pacheco was an official overseer of religious images for the Inquisition and the highly detailed iconographical prescriptions in his book were often strictly adhered to by contemporary artists. He believed that the main aim of painting was to inspire people 'to adore and love God and to cultivate piety'.
Text source: The Oxford Dictionary of Art and Artists (Oxford University Press)