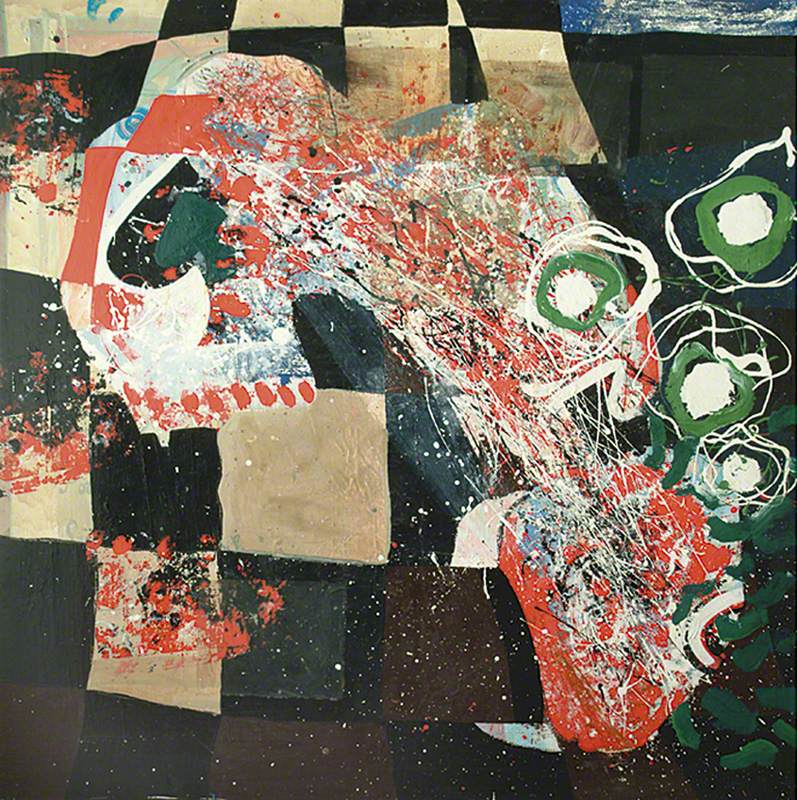 © the artist. Photo credit: University of Sussex
Painter, printmaker and teacher. Was born in Horsforth, Yorkshire. He studied at Bradford Regional College of Art, 1950–7, with John Fleming, then at Royal Academy Schools, 1960–4, under Sir Henry Rushbury. Then became visiting professor at Minneapolis College of Art in America, from 1966–72 teaching at Maidstone College of Art. Learned etching from his friend Norman Stevens. Oxtoby's great interest was popular music of the 1950s–70s, Oxtoby's Rockers being the subject of a show at the Redfern Gallery in 1977, a publication also appearing with that title. Had many international solo exhibitions. Work held by Tate Gallery, Museum of Modern Art in New York, Victoria & Albert Museum and Cartwright Hall, Bradford, which in 1990 staged his exhibition Oxtoby's Oxtobys.
Read more
In 2004, Guy Hilton, at 104 Commercial Street, showed Oxtoby's The King & The Boy King, proofs from 1976. Lived in London.
Text source: 'Artists in Britain Since 1945' by David Buckman (Art Dictionaries Ltd, part of Sansom & Company)