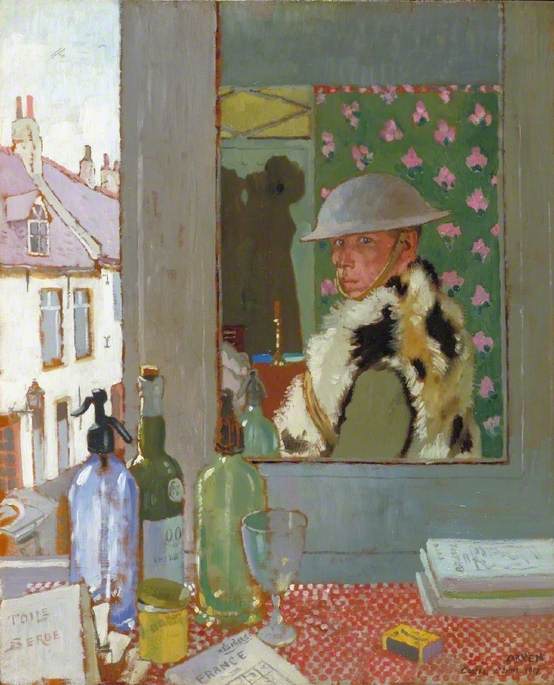 Photo credit: IWM (Imperial War Museums)
(Born Co. Dublin, 27 November 1878; died London, 29 September 1931). British painter, chiefly famous as one of the leading fashionable portraitists of his day. Orpen was a child prodigy and had a brilliant student career at the Slade School. He worked mainly in London but he kept up links with his native Ireland, teaching part-time at the Metropolitan School in Dublin, 1902–14. His style had much in common with that of his friend Augustus John, being vigorous and painterly but sometimes rather flashy. He was at his best when he was away from his standard boardroom and drawing-room fare, and his numerous self-portraits are often particularly engaging, as he pokes fun at himself in character roles.
Read more
Up to the First World War he had a steady rise in worldly success and after the war he earned an average of about £35,000 a year, rising to over £50,000 a year in 1929—a colossal sum then. In 1920 a story appeared in London newspapers that he had refused an offer of £1,000,000 to work for a dealer in the USA, and he was one of the few British artists of his time capable of attracting public attention in such a way. Apart from portraits, Orpen also painted genre subjects, landscapes, interiors, nudes, and allegories, and he did memorable work as an Official War Artist in France. He also attended the 1919 Peace Conference in Paris and painted a large group portrait showing the Signing of the Peace in the Hall of Mirrors, Versailles, 28 June, 1919 (Imperial War Mus., London). His reputation faded badly after his death but revived greatly in the 1970s.
Text source: The Oxford Dictionary of Art and Artists (Oxford University Press)