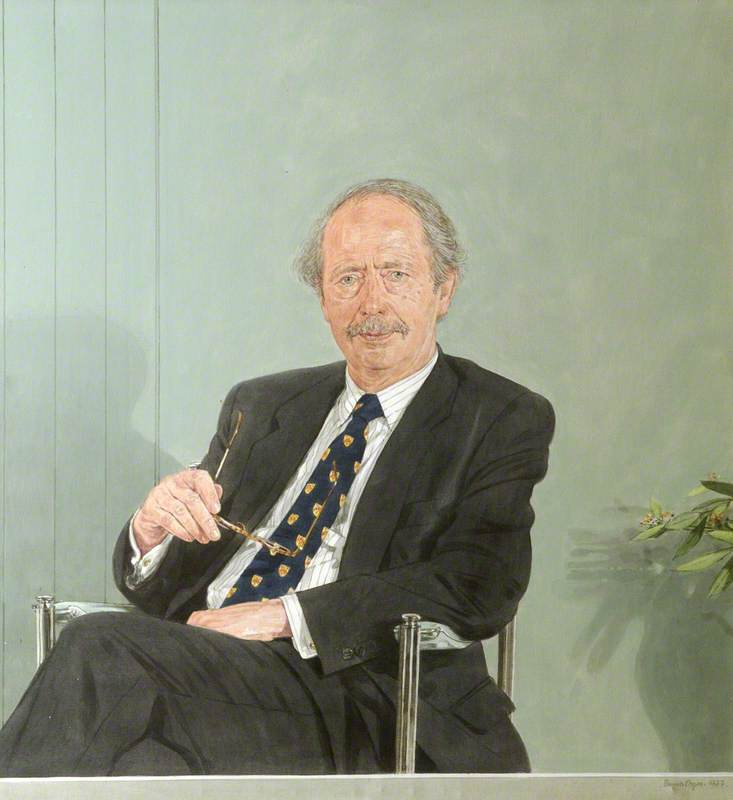 © Bryan Organ & the Redfern Gallery, London. Photo credit: St Antony's College, University of Oxford
Painter and teacher, full name Harold Bryan Organ, born in Leicester. He studied at College of Art, Loughborough, and Royal Academy Schools, teaching at Loughborough College, 1959–65. He had a first one-man show at Leicester Museum and Art Gallery, 1959, having the first of a series at Redfern Gallery, his dealer, in 1967. Further solo shows followed in New York, Cologne and Turin. Organ early established himself as a painter of notabilities, including the composer Sir Michael Tippett, the writer and broadcaster Malcolm Muggeridge, HRH Princess Margaret, HRH The Duke of Edinburgh and HRH The Prince of Wales.
Read more
His work is in public collections in Britain and abroad.
Text source: 'Artists in Britain Since 1945' by David Buckman (Art Dictionaries Ltd, part of Sansom & Company)