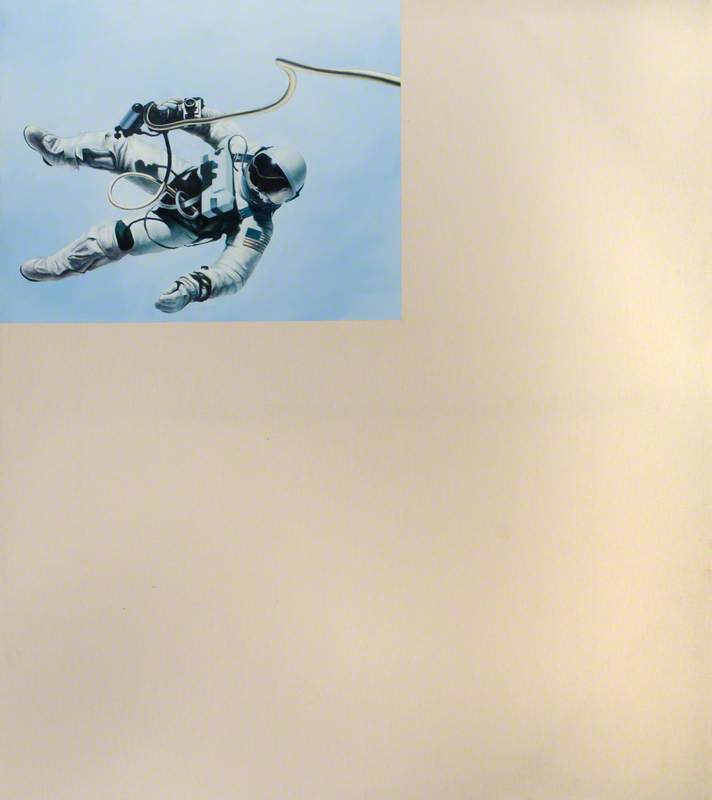 © the artist. Photo credit: University of Dundee, Duncan of Jordanstone College Collection
Versatile artist, born and resident in Glasgow, who graduated with fine art honours from Duncan of Jordanstone College of Art, Dundee, 1994–8, obtaining his postgraduate diploma in fine art from Goldsmiths' College, 2003–4. Among public artworks undertaken by Orchardson were an Artlinks Project, in conjunction with Dundee's Arts and Heritage Department and Dundee Public Arts Programme, 1999; a commission for the College of Dance in Dundee, 2000–2; and a ceiling painting for Cullen House, Cullen, 2003–5. Orchardson took part in many group shows, latterly including Knights of the Holy Contact, Intermedia Gallery, Glasgow, 2003; Half of Life at Gallerie Ben Kaufmann, Munich, Germany, 2004; and Bloomberg New Contemporaries, also Arte all' Arte at Castilo Linate, San Gimignano, Italy, Frieze Art Fair with the Wilkinson Gallery and Liquid Crystal, Lothringer Dreizehn, Munich, all 2005.
Read more
Among his later solo exhibitions were Beyond at Monitor Gallery, Rome, and Perfect Vacuum at Wilkinson Gallery, both 2005; and The substance of things unseen at The Economist Plaza, 2005–6. There, Orchardson showed a site-specific sculpture which comprised a series of elongated, diamond-like forms balanced against one another, spiralling round a circular void at the apex of the structure, a piece likened by the artist to a camera's aperture.
Text source: 'Artists in Britain Since 1945' by David Buckman (Art Dictionaries Ltd, part of Sansom & Company)