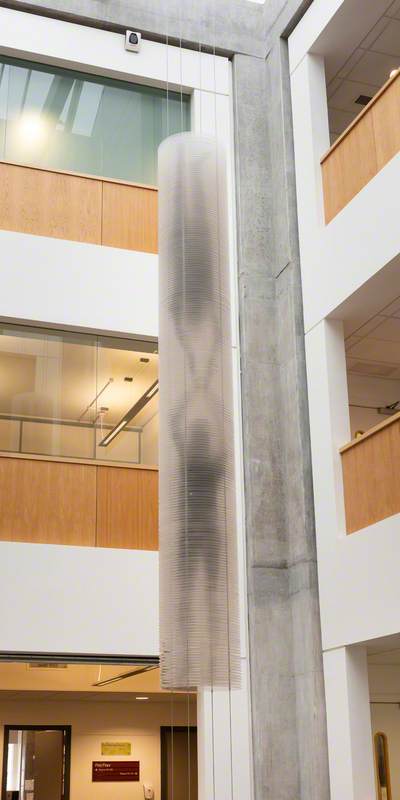 © the artist. Photo credit: University of Aberdeen
Artist who obtained her art and design diploma from Braintree College, 1995–6; graduated with honours in fine art, printmaking and photomedia, from Central St Martins College of Art & Design, 1996–9; with a master's degree in fine art, printmaking, from Royal College of Art, 1999–01. She won the Now Vision Cannon Photography Prize, 1999; Residency, Takumi Studio, Gifu, Japan, 2000; and Alf Dunn Prize, and Printmaking Today Prize, both 2001. Group shows included 22 Printmakers, Standpoint Gallery, 1998; Now Vision, Victoria & Albert Museum, 1999; Summer 2001, Beaux Arts, 2001; and Print and Sculpture Interim, Royal College of Art, 2002. Oliver had a first solo show, Intimate Distances, at Beaux Arts in 2003. She initially caught public attention with an installation entitled I know you inside out.
Read more
Fascinated by the possibility of downloading a man from the Internet, she created an installation from multi-transverse sections of a body laid onto multiple layers of acrylic. The installation created interest when it was announced that the model used prior to execution in America was giving his body for medical research. Oliver continued to employ new digital media in relation to the human body.
Text source: 'Artists in Britain Since 1945' by David Buckman (Art Dictionaries Ltd, part of Sansom & Company)