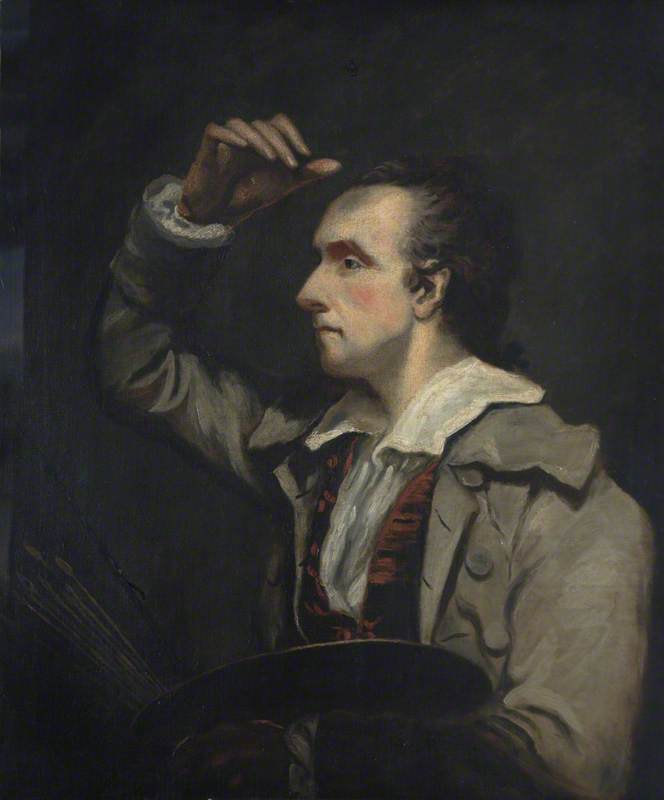 Photo credit: The Box (Plymouth City Council)
(b Plymouth, Devon, 22 Oct. 1746; d London, 13 July 1831). English painter and writer. He was largely self-taught until he moved to London in 1771 and became the pupil and assistant of Reynolds, a fellow Devonian. From 1777 to 1780 he was in Italy, where he gained ambitions to be a history painter; however, his exercises in this field, notably for Boydell's Shakespeare Gallery, are ponderous and awkward.
Read more
As a portraitist he was an uninspired follower of Reynolds, and it is as a writer that he has the main claim to distinction: he was something of a character and a lively commentator on the artistic scene. Memoirs of Sir Joshua Reynolds (1813; supplement 1815) is his major publication.
Text source: The Oxford Dictionary of Art and Artists (Oxford University Press)