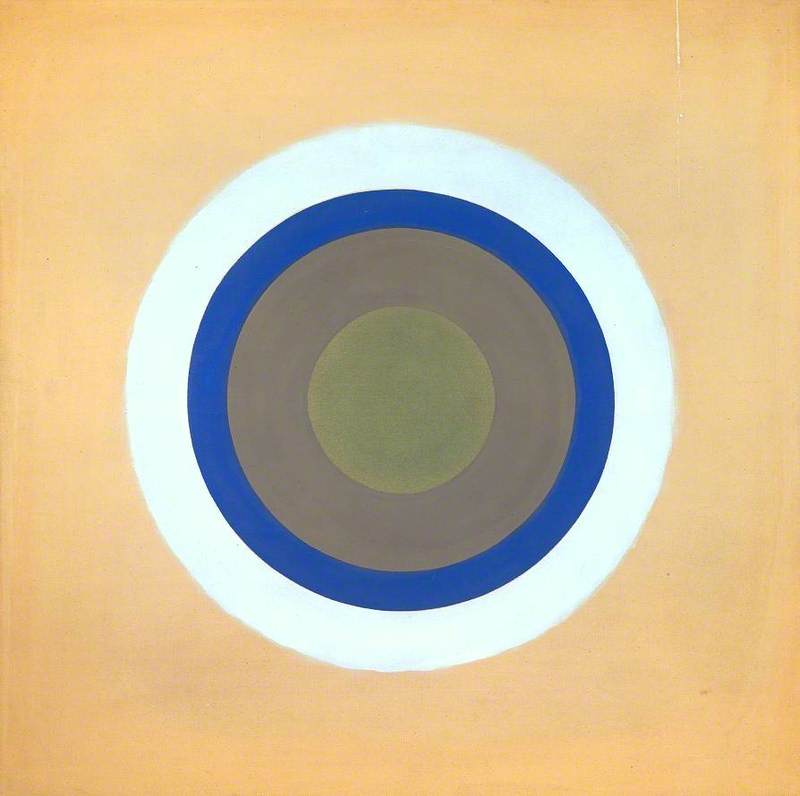 © estate of Kenneth Noland. DACS, London/VAGA, New York 2021. Photo credit: Tate
(b Asheville, NC, 10 Apr. 1924; d Port Clyde, Me., 5 Jan. 2010). American abstract painter and sculptor. In 1949 he settled in Washington, where he became a close friend of Morris Louis. On a visit to New York in 1953 they were greatly impressed by Helen Frankenthaler's Mountains and Sea and they began experimenting with the kind of pouring and staining techniques she pioneered. They became the leading figures of a group of Colour Field Painters known as the Washington Color Painters, but from the late 1950s Noland employed more precisely articulated geometrical forms, and in the 1960s he became one of the chief exponents of Hard-Edge Painting. Initially he used concentric circles on a square canvas. This was followed by a chevron motif, sometimes on a diamond or lozenge-shaped canvas, and this again was gradually lengthened into horizontal stripes running across a canvas of a very long rectangular format.
Read more
In his later paintings he continued with similar formal arrangements, but often worked with thicker paint. Colour always remained his prime concern. Noland also made sculpture (from 1966), influenced by his friend Anthony Caro.
Text source: The Oxford Dictionary of Art and Artists (Oxford University Press)