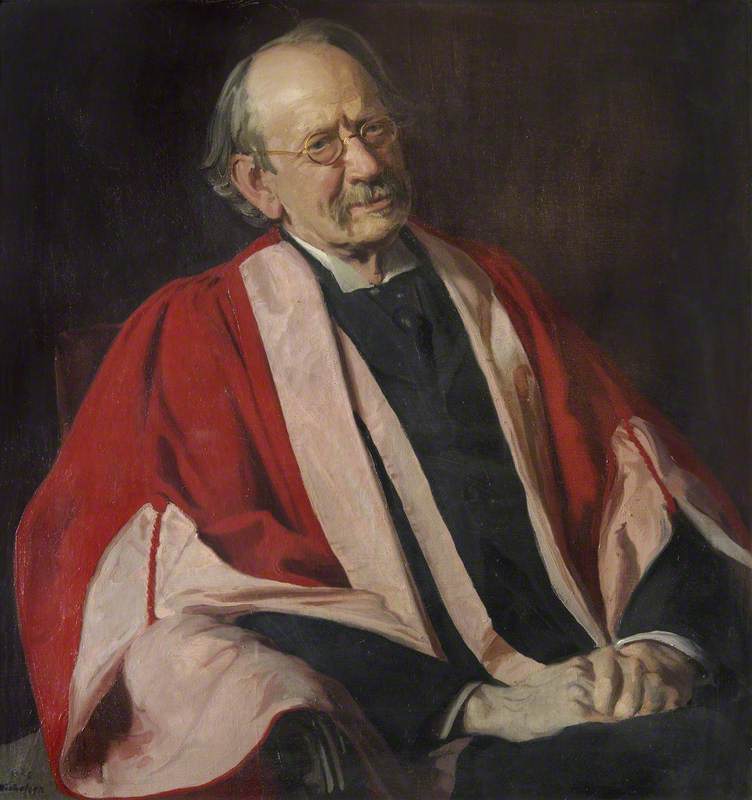 Photo credit: Trinity College, University of Cambridge
(b Newark-on-Trent, Nottinghamshire, 5 Feb. 1872; d Blewbury, Berkshire [now Oxfordshire], 16 May 1949). British painter, printmaker, and designer. He briefly attended Herkomer's school in Bushey, then studied at the Académie Julian, Paris. Early in his career he worked mainly as a printmaker and designer, notably on some brilliant poster designs in the 1890s, done in collaboration with his brother-in-law James Pryde under the name 'J.
Read more
& W. Beggarstaff'. Like Pryde, he had a great interest in the theatre, and he made designs for several plays, including the original production of Peter Pan in 1904. By this time, however, he was turning increasingly to painting. He was successful mainly as a portraitist (he had many celebrity sitters), but he is now particularly admired for his still lifes, typically small, unpretentious, and sensitively handled: his son Ben Nicholson praised their 'poetic spirit'.
Text source: The Oxford Dictionary of Art and Artists (Oxford University Press)