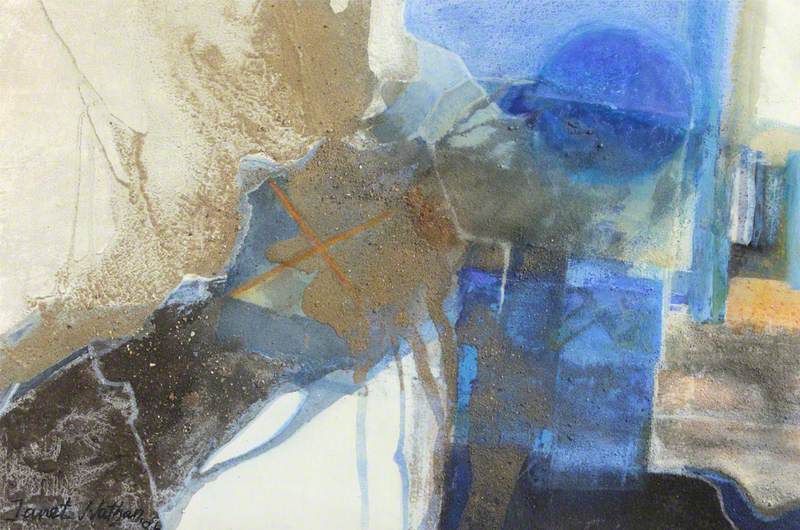 © the estate of Janet Nathan. All Rights Reserved, DACS 2023. Photo credit: Leicestershire County Council Artworks Collection
Maker of constructions, born in London where she continued to work. She studied at St Martin's School of Art. Nathan took the sea, river and shoreline as her subjects, creating her constructions from found objects and discarded wood, painted wood and resin. Although apparently abstract at first glance, references to a dock, jetty or mudflat become evident on perusal. She participated in many mixed exhibitions from the late 1970s, including RA Summer Exhibition from 1980; Art and the Sea, at Third Eye Centre, Glasgow, 1981, and LG and Wapping Artists at SPACE Studios from the same year; Whitechapel Open from 1983; John Moores Exhibition in Liverpool, 1987; and The Discerning Eye, 1990. After a solo show at Newcastle Polytechnic Art Gallery in 1979 she exhibited solo regularly, later examples being Warwick Arts Trust, 1988, and The Gallery at John Jones, 1992.
Read more
Walker Art Gallery in Liverpool holds her work.
Text source: 'Artists in Britain Since 1945' by David Buckman (Art Dictionaries Ltd, part of Sansom & Company)