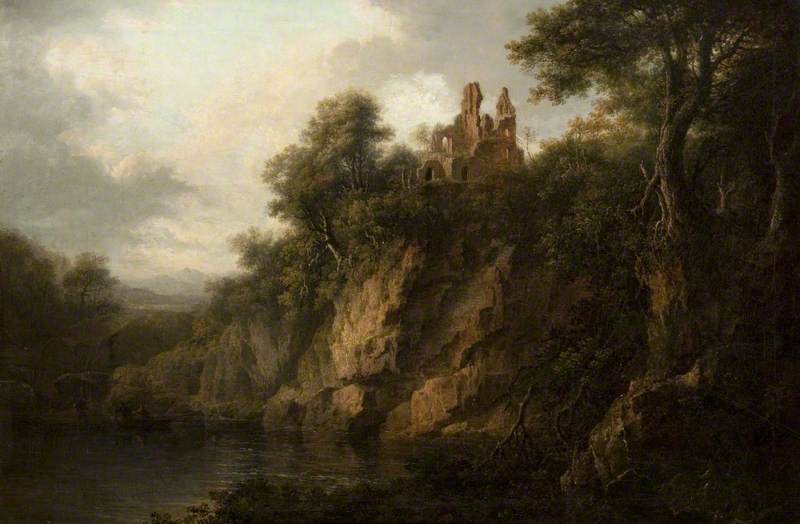 Photo credit: Glasgow Life Museums
(b Edinburgh, 9 Sept. 1758; d Edinburgh, 10 Apr. 1840). Scottish painter. He worked mainly in Edinburgh, but he was a pupil and assistant in Ramsay's London studio 1774–8, and in 1782–4 he visited Italy. There he became interested in landscape painting, which eventually took over from portraiture as his main concern. In his landscapes he blended classical elements stemming from Claude with naturalistic observation and became the founder of the Scottish landscape tradition, influencing many younger painters. He was a man of wide culture, interested in science as well as art, and he worked as a stage designer and architectural consultant. One of his friends was the poet Robert Burns, whose portrait he painted against a romantic landscape background (1787, NPG, Edinburgh).
Read more
Nasmyth had several artist sons and daughters, of whom the most important was his eldest child, Patrick (b Edinburgh, 7 Jan. 1787; d London, 17 Aug. 1831). He worked mainly in London and achieved great popularity with his large output of landscapes in the manner of the 17th-century Dutch masters, earning the nickname 'the English Hobbema'.
Text source: The Oxford Dictionary of Art and Artists (Oxford University Press)