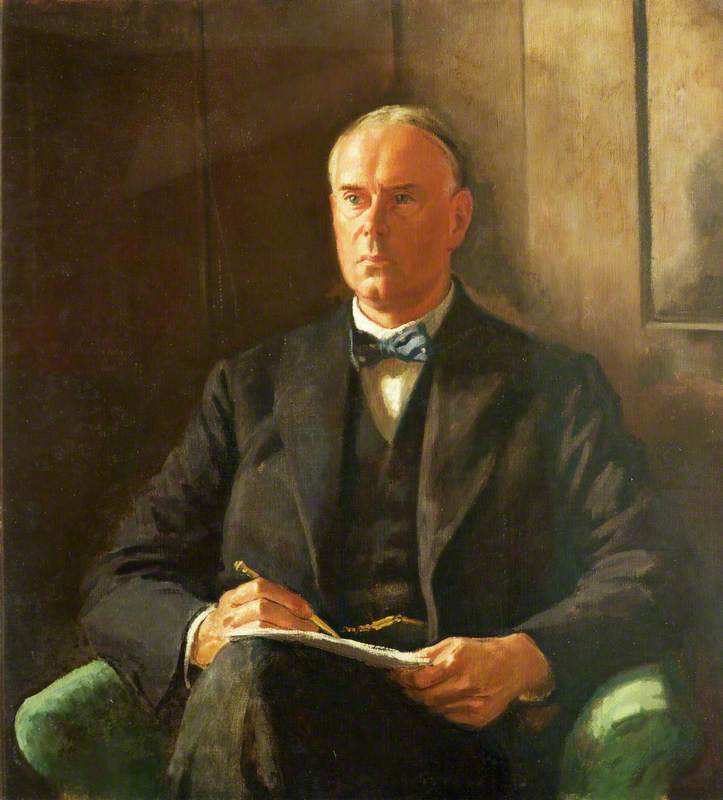 © the copyright holder. Photo credit: The Royal Agricultural University Collection
Painter, etcher, illustrator, teacher and administrator, born in London, brother of the writer John Middleton Murry. Unsuited to printing for which he was initially trained, Richard Murry was encouraged by his brother and his sister-in-law the writer Katherine Mansfield to attend the Central School of Arts and Crafts, which he entered in 1922 with a London County Council scholarship, to study book production. Then attended Slade School of Art, where he gained a Robert Ross Scholarship, in 1925. Was NEAC secretary for three years, in 1928 becoming assistant art master at Architectural Association, in 1930 leaving to teach at Surbiton Grammar School for eight years. Was then offered the position of librarian at the Central, at which he stayed – apart from service in the Royal Marines and Royal Naval Film Unit – until retirement in 1967.
Read more
Was for many years secretary of the Art Workers' Guild, from 1962. Murry continued to paint, even during the war. Showed at Goupil and Leger Galleries, LG, NEAC, RBA and ROI; posthumous exhibition at Sally Hunter Fine Art, 1988. Lived for many years in London.
Text source: 'Artists in Britain Since 1945' by David Buckman (Art Dictionaries Ltd, part of Sansom & Company)