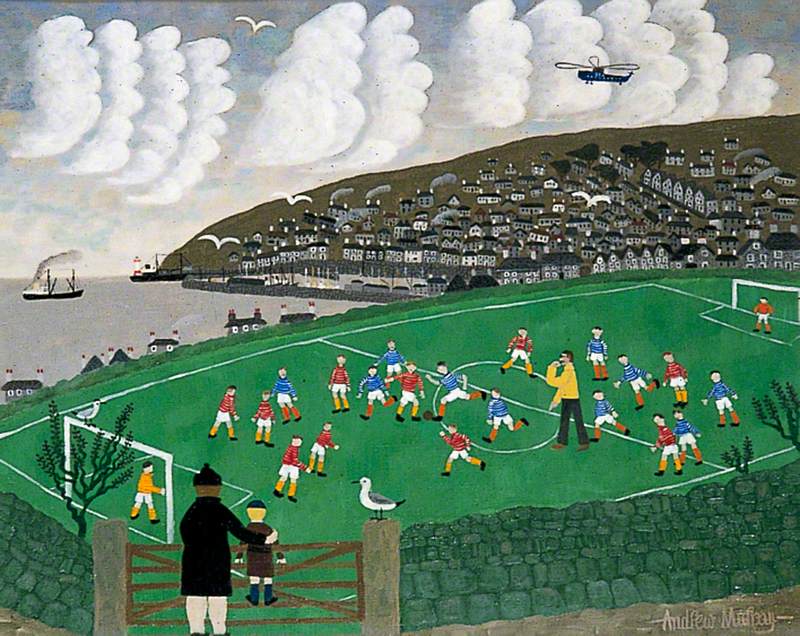 © the copyright holder. Photo credit: University of Chichester, Otter Gallery
Painter, born in Tientsin, in the north of China. His father was a brilliant missionary, his grandfather Sir James Murray, who was founding editor of the Oxford English Dictionary. In England he attended Eltham College, where his favourite subject was art, but turned to writing when he left, publishing fiction while at Oxford University. During World War II he served in the Royal Navy, then went to South Africa where he worked as a journalist. He resumed painting aged 39 and after several shows in Cape Town returned to England in 1969 to become a full-time artist. Showed widely abroad in group shows and had a series of one-mans at Portal Gallery, which specialised in naïve painters. Murray was a painter of Biblical subjects, classical mythology and cities, especially London, where he settled.
Read more
His pictures twinkled with colour, people and incidents, as featured in Andrew Murray's London, published in 1980. Died in London.
Text source: 'Artists in Britain Since 1945' by David Buckman (Art Dictionaries Ltd, part of Sansom & Company)