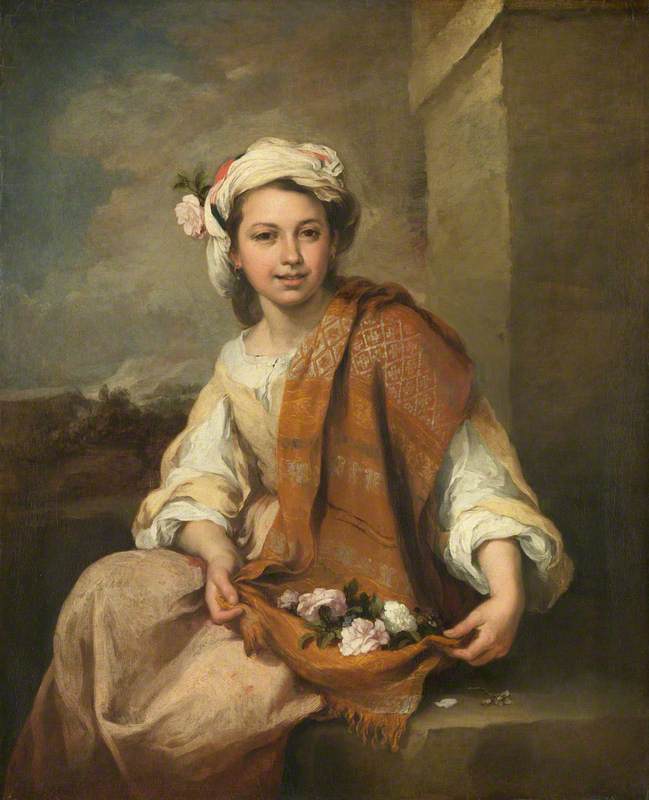 Photo credit: By permission of Dulwich Picture Gallery
(bapt. Seville, 1 Jan. 1618; d Seville, 3 Apr. 1682). Spanish painter, active for almost all his life in Seville. His early career is not well documented, but he started working in a naturalistic tenebrist style, showing the influence of Zurbarán. After making his reputation with a series of eleven paintings on the lives of Franciscan saints for the Franciscan monastery in Seville (1645–6, the pictures are now dispersed in Spain and elsewhere), he displaced Zurbarán as the city's leading painter and was unrivalled in this position for the rest of his life. His pre-eminence was acknowledged in 1660 when an academy of painting was founded in Seville (the first in Spain) and Murillo, together with Francisco Herrera the Younger, was appointed joint president.
Read more
Most of his paintings are of religious subjects, appealing strongly to popular piety and illustrating the doctrines of the Counter-Reformation Church, above all the Immaculate Conception, which was his favourite theme. His mature style was very different to that seen in his early works: it is characterized by idealized figures, soft, melting forms, delicate colouring, and sweetness of expression and mood. The term estilo vaporoso ('vaporous style') is often used of it. Murillo also painted genre scenes of beggar children that have a similar sentimental appeal, but his fairly rare portraits are strikingly different in feeling—much more sombre and intellectual (an outstanding self-portrait, c.1670, is in the NG, London). He died from the effects of injuries he sustained when he fell from scaffolding whilst painting a huge altarpiece of the Mystic Marriage of St Catherine for the Capuchin church in Cadiz; the picture, completed by his pupil Francisco Meneses Osorio (c.1640–1721), is now in the city's Museo de Bellas Artes. Murillo had many assistants and followers, and his style continued to influence Sevillian painting into the 19th century. His fame in the 18th century and early 19th century was enormous. With Ribera he was the only Spanish painter whose work was widely known outside Spain and he was ranked by many critics amongst the greatest artists of all time. Later his reputation plummeted, and he was dismissed as facile and sugary, but now that his own work is being distinguished from that of his numerous imitators his star is rising again.
Text source: The Oxford Dictionary of Art and Artists (Oxford University Press)