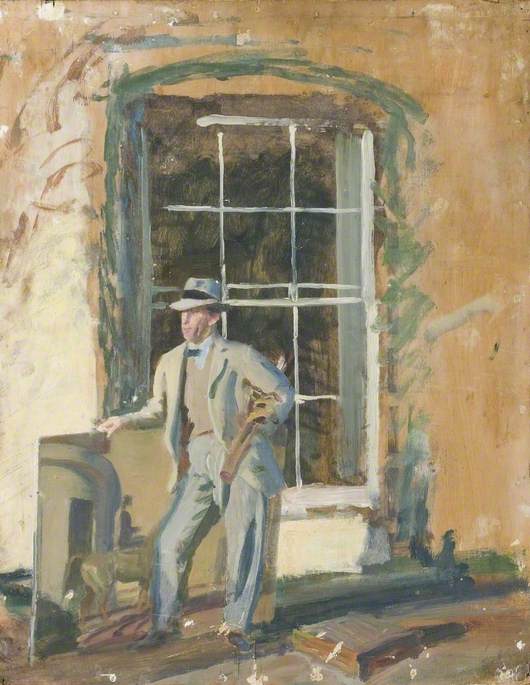 © The Munnings Art Museum. Photo credit: The Munnings Art Museum
(b Mendham, Suffolk, 8 Oct. 1878; d Dedham, Essex, 17 July 1959). English painter (and very occasional sculptor), a specialist in subjects involving horses. He was at the height of his popularity in the interwar years, when he cut a figure in fashionable society and was often invited to the grandest country houses to paint the owners with their horses (he was also besieged with commissions when he visited the USA in 1924). From 1944 to 1949 he was president of the Royal Academy and he became notorious for a splenetic speech attacking modern art that he delivered at the RA annual dinner in 1949. It was broadcast live on radio and was a national talking point the next day. His successor as PRA, Sir Gerald Kelly, did much to restore the damage done to the Academy's prestige.
Read more
Munnings was an artist of considerable natural ability, but he became rather slick and repetitive and his continued popularity is more with lovers of horses and the countryside than with lovers of painting. His work can best be seen at Castle House, Dedham, Essex, his home from 1919, which his widow converted into a Munnings Museum.
Text source: The Oxford Dictionary of Art and Artists (Oxford University Press)