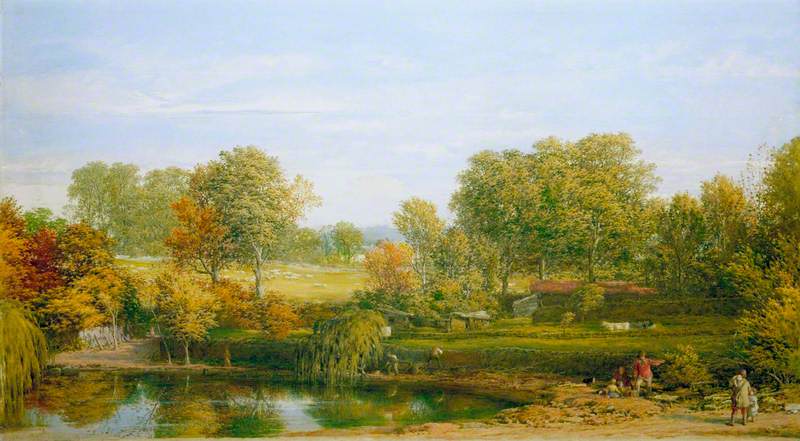 Photo credit: Victoria and Albert Museum, London
(b Ennis, Co. Clare, 1 Apr. 1786; d London, 7 July 1863). Irish-born painter, active in England, the pupil and brother-in-law of John Varley. After undistinguished beginnings with historical genre and landscape he turned with great success to scenes of contemporary life in the vein made popular by Wilkie. The Fight Interrupted (1816, V&A, London), which shows a vicar intervening between two boys who have come to blows, made his reputation and set the course for his career. At first his meticulous brushwork showed the influence of 17th-century Dutch painting, but in the 1820s he began to develop a more distinctive technique, using light colours over a white ground. This, together with his clear draughtsmanship and the poetic quality of some of his later paintings (The Sonnet, 1839, V&A), has led him to be seen as a precursor of the Pre-Raphaelites, although they themselves regarded his work as trivial.
Read more
Mulready made numerous book illustrations and he also designed the first penny postage envelope (issued 1840).
Text source: The Oxford Dictionary of Art and Artists (Oxford University Press)