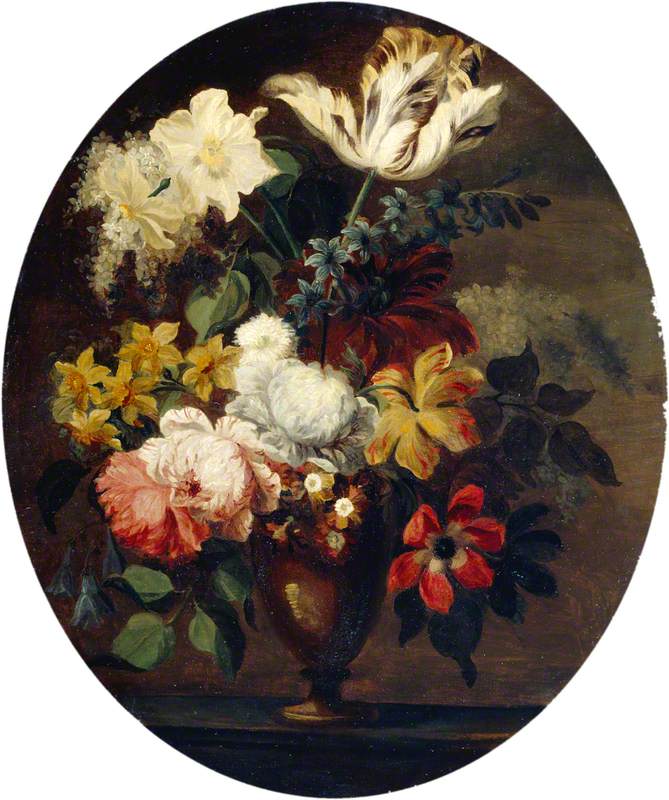 Photo credit: Royal Academy of Arts
(b London, 27 Oct. 1744; d London, 2 May 1819). English flower painter, the daughter of George Moser (1706–83), a Swiss goldsmith, enameller, and medallist who settled in London in about 1726. Like her father, she was a foundation member of the Royal Academy in 1768 (Angelica Kauffmann was the only other woman so honoured). Only 24 at the time, she was the youngest ever RA, and in 1805 she was proposed as a candidate for the presidency.
Read more
Her flower pieces in the Dutch manner were highly popular.
Text source: The Oxford Dictionary of Art and Artists (Oxford University Press)