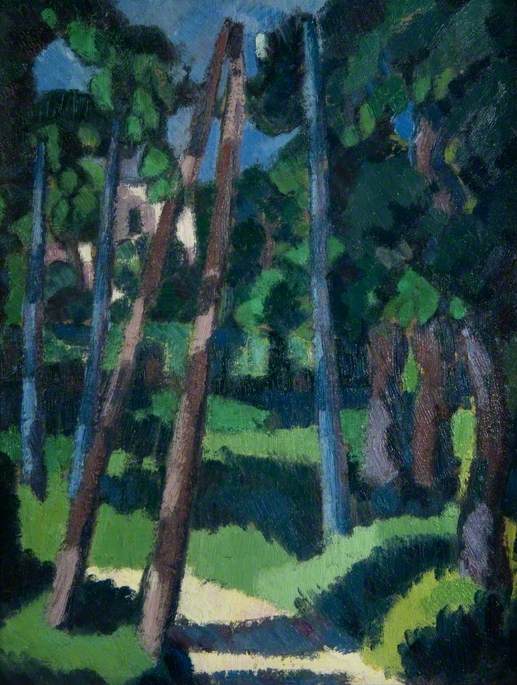 © The International Association of Margaret Morris Movement Limited. Photo credit: Glasgow Life Museums
Dancer, choreographer, artist and writer, daughter of the artist William Bright Morris and wife of the artist J D Fergusson. She was a child stage prodigy who did ballet training at Theatre Royal in London, later studying with Raymond Duncan, the dancer Isadora's brother. Keen to extend the expressive power of dance, she invented her own technique which she began teaching prior to World War I in her own Margaret Morris Movement school, staging her own shows. In 1913 during a Paris tour she met Fergusson and they formed a creative partnership. Between the wars more Margaret Morris Movement schools opened in France and Britain and the Morris-Fergusson artistic circle widened enormously. After returning to Glasgow on the outbreak of World War II the pair played a big role in forming the New Art Club and New Scottish Group of painters, and Morris founded the Celtic Ballet which in 1960 developed into the Scottish National Ballet.
Read more
Fergusson encouraged his wife's artistic talents and she emerged as a clever, decorative painter and draughtsman, adept at catching a likeness in movement. Among her books was The Art of J D Fergusson, 1974. The first comprehensive show of her work occurred at Cyril Gerber Fine Art, Glasgow, 1984, which held a centenary show in 1991. After Morris' death her dance work continued through the International Association of Margaret Morris Movements in many countries.
Text source: 'Artists in Britain Since 1945' by David Buckman (Art Dictionaries Ltd, part of Sansom & Company)