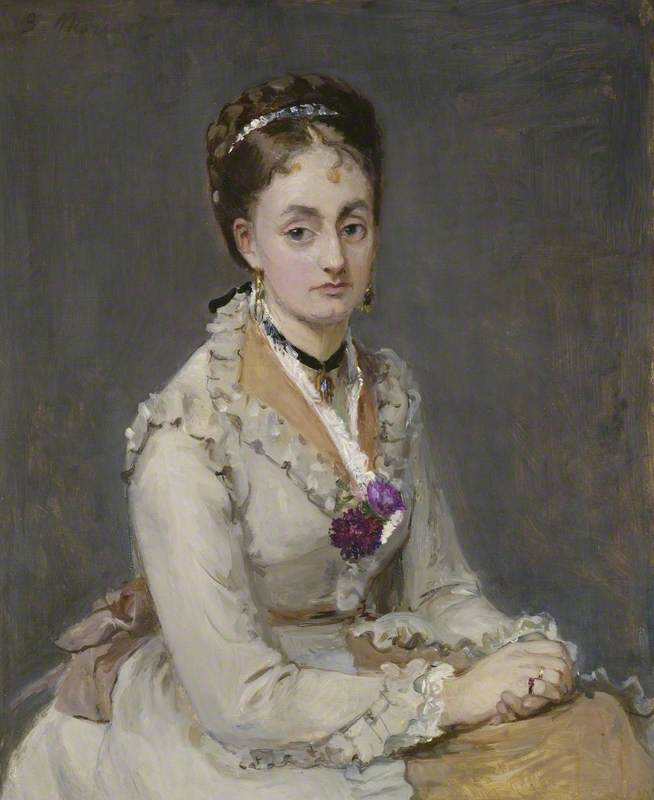 Photo credit: The Courtauld
(b Bourges, 14 Jan. 1841; d Paris, 2 Mar. 1895). French painter and printmaker, a central figure of the Impressionist group. Fragonard was her great-grandfather and she was brought up in a highly cultured atmosphere; her training included some informal tuition from Corot. In 1864, at her first attempt, she had two pictures accepted by the Salon, and she showed several more there over the next few years, receiving encouraging reviews. However, she was attracted to progressive ideas in art, particularly after she met Manet in 1868 (she married his brother in 1874), and she made her last submission to the Salon in 1873. Instead she became one of the mainstays of the Impressionist exhibitions, helping with their organization and showing her work in seven out of the eight (she missed the fourth in 1879 because she was ill following the birth of her only child).
Read more
In addition, her home was a social meeting place for the Impressionists, as well as for writers (she was renowned for her beauty and charm and often posed for Manet). Morisot produced various types of picture, including marine views, but she is best known for gentle domestic scenes, painted in a delicate but lively technique showing the influence of Manet (in turn she is said to have persuaded Manet to experiment with Impressionist methods, particularly painting out of doors). Her watercolours are as accomplished as her oils, and she also produced pastels, drypoints, and lithographs. Although she has been overshadowed by her celebrated male colleagues, her reputation stands high. See also Cassatt.
Text source: The Oxford Dictionary of Art and Artists (Oxford University Press)