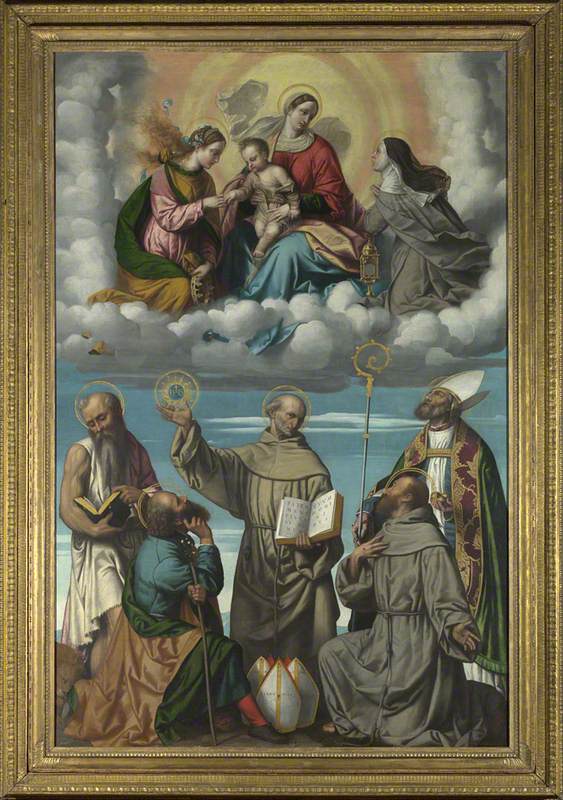 Photo credit: The National Gallery, London
(b Brescia, c.1498; d Brescia, Nov./Dec. 1554). Italian painter, active mainly in his native Brescia and the neighbourhood. Ridolfi says he was a pupil of Titian, and certainly his influence is apparent in Moretto's work. He was the leading Brescian painter of his day, mainly producing altarpieces and other religious works, the best of which display an impressive gravity and a poetic feeling for nature (St Giustina with a Donor, c.1530, KH Mus., Vienna). However, his portraits, although much less numerous, are considered to be generally of higher quality and of greater importance historically. It seems likely that he introduced the independent full-length portrait to Italy, for although Vasari credits Titian with this distinction, Moretto's Portrait of a Gentleman of 1526 in the National Gallery, London, antedates any known example by Titian by several years.
Read more
The National Gallery has an outstanding collection of works by Moretto, including two other portraits, which show the thoughtful qualities he passed on to his pupil Moroni.
Text source: The Oxford Dictionary of Art and Artists (Oxford University Press)