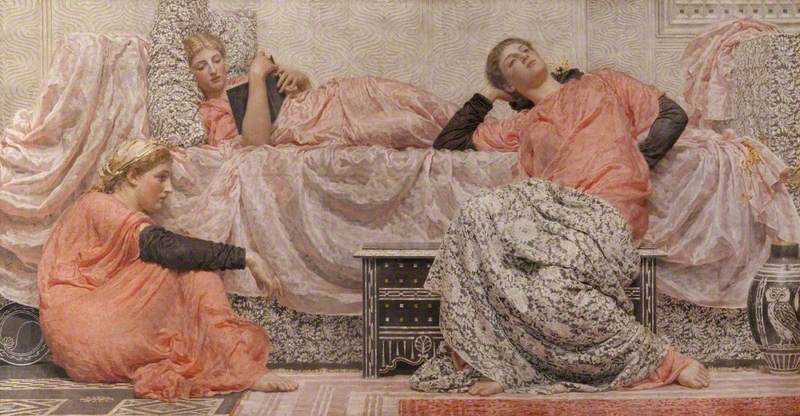 Photo credit: Glasgow Museums
(b York, 4 Sept. 1841; d London, 25 Sept. 1893). English painter, son of a portrait painter, William Moore (1790–1851). His early works were in a Pre-Raphaelite vein, but in the mid-1860s, under the influence especially of the Elgin Marbles, he turned to classical subjects. He specialized in elaborately, and sometimes diaphanously, draped female figures, singly or in groups—'subjectless' pictures akin to those of his friend Whistler.
Read more
The two men met in 1865 and influenced each other. Like Whistler, Moore was a colourist of great sensitivity, although his colours tend to be much higher keyed, and he ranks with him as one of the leading figures of Aestheticism. Four of Moore's brothers were artists, most notably Henry (1831–95), a successful marine painter.
Text source: The Oxford Dictionary of Art and Artists (Oxford University Press)