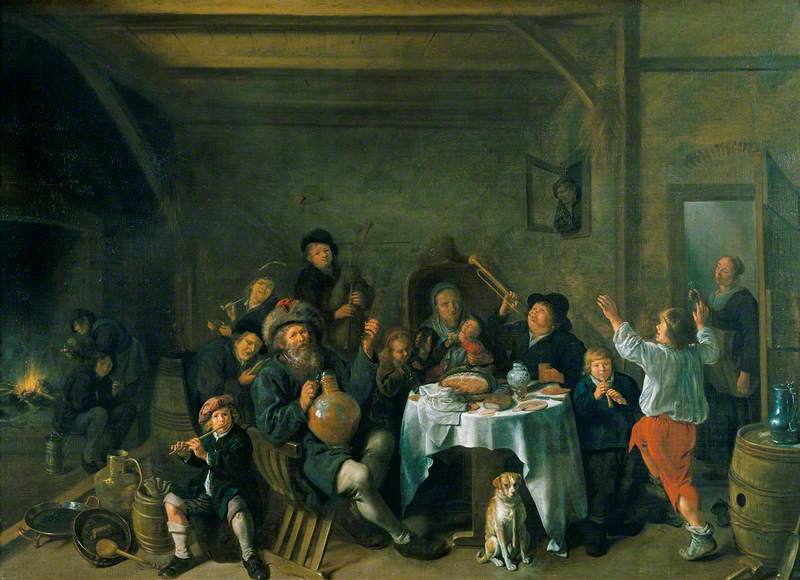 Photo credit: Victoria and Albert Museum, London
(b Haarlem, c.1610; bur. Haarlem, 19 Sept. 1668). Dutch painter, active in his native Haarlem and in Amsterdam, where he moved in 1636 after marrying Judith Leyster; both belonged in their youth to the circle of Frans Hals. He and his wife probably collaborated and sometimes it is difficult to differentiate their hands. Molenaer, however, was more prolific and more versatile. His genre scenes range from pictures of the indecorous activities of peasants to exquisitely finished interiors showing well-to-do families.
Read more
He also painted portraits and religious scenes. His early works (which are considered his best) have a grey-blond tonality and touches of bright colour; his later ones are darker, in the manner of Brouwer or Ostade. He had two painter brothers, Bartholomaeus (d1650) and Claes (d1676), both active in Haarlem.
Text source: The Oxford Dictionary of Art and Artists (Oxford University Press)