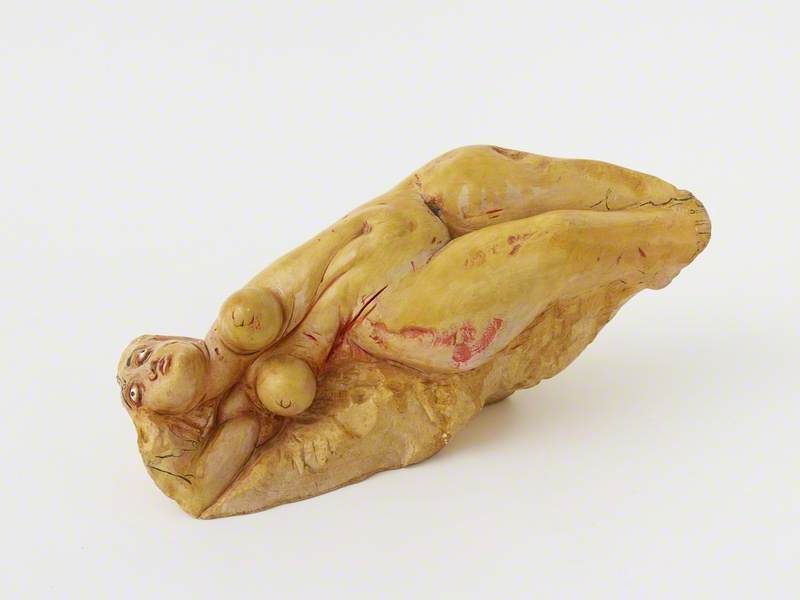 © the artist. Photo credit: Arts Council Collection, Southbank Centre, London
Indian sculptor, born in Kanjari, Gujurat. He studied at the MS University of Baroda from 1974 to 1981, then from 1981 to 1983 at the *Royal College of Art on a British Council scholarship. Mistry first came to wide attention with sculptures in painted plaster, frequently of hybrid human/animal forms (Reguarding Guardian 2, Manchester Art Gallery, 1985). Although these can be related to a specifically Indian cultural heritage, Mistry has also been influenced by the art of ancient Egypt. He has had many public commissions, including sculpture for Victoria Square in Birmingham in 1992. More recently he has made figures in cut-out painted steel (Reclining Figure, 2003–4, Delhi University). He lived and worked in Britain until 1997, when he returned to India to take up the post of head of sculpture and dean of the faculty of fine arts at the MS University of Baroda, resigning in 2002.
Read more
He was elected to the *Royal Academy in 1991.
Text source: A Dictionary of Modern and Contemporary Art (Oxford University Press)