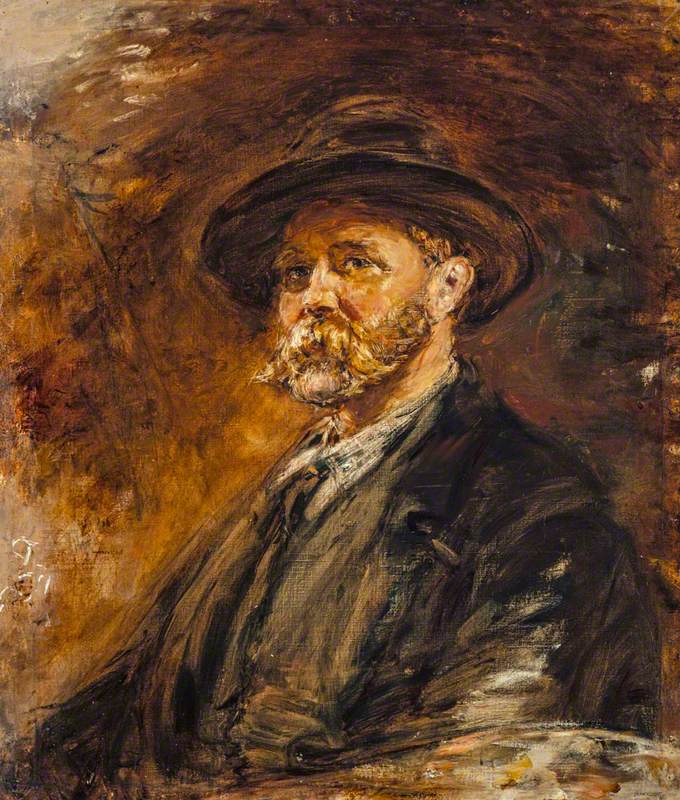 Photo credit: National Galleries of Scotland
(b Aros croft, Laggan of Kintyre, Argyllshire, 25 Oct. 1835; d Broomieknowe, nr. Edinburgh, 2 Apr. 1910). The leading Scottish landscape painter of his period. He has been called 'the Scottish Impressionist', but although he was much concerned with light and atmosphere, the sense of the drama of nature in his work brings him closer in spirit to Constable. His brushwork was free and fervent and he often depicted rough seas and scudding clouds.
Read more
He was an influential figure, his followers including his grandson, Sir William MacTaggart (1903–81).
Text source: The Oxford Dictionary of Art and Artists (Oxford University Press)