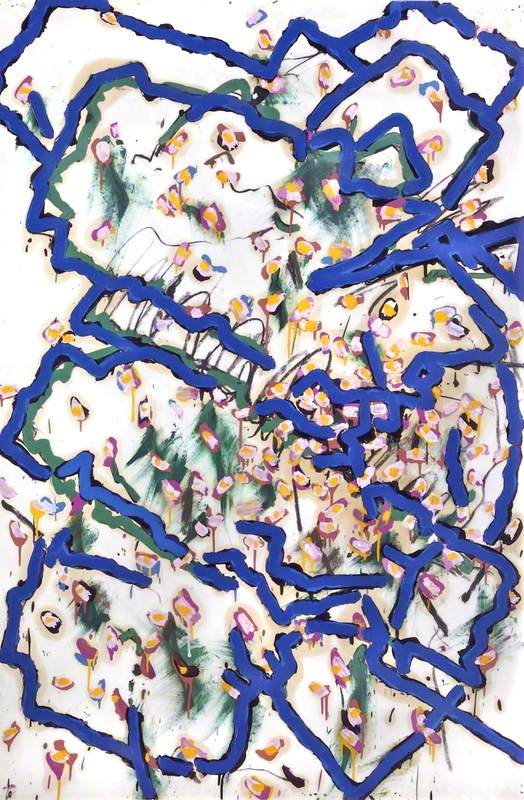 © Ian McKeever. All rights reserved, DACS 2021. Photo credit: Walker Art Gallery
Sculptor, painter, draughtsman, photographer, printmaker and teacher, born in Withernsea, Yorkshire. In 1965 he began studying at Avery Hill College of Education but, opting for a career in fine art, instead took a Space studio in St Katharine's Dock which brought him in touch with artists including Mark Boyle, Albert Irvin and Bridget Riley while he did manual work to support himself. After showing in Berlin in 1971 he was invited to teach part-time at Slade School of Fine Art and had a first solo show at Cardiff Arts Centre, 1971. In 1980–1 McKeever spent a year in Liverpool as a guest of Walker Art Gallery at Bridewell Studios; worked on a scholarship in Nuremberg in 1981; in 1982 published his manifesto, Black and White … or how to paint with a hammer; and from 1984–9 was senior lecturer in painting at Camberwell School of Arts and Crafts.
Read more
McKeever's work ranged over Perspex reliefs, sculptural assemblages, large landscape-based canvases, out-of-doors installations, photographic work on site, drawings and a tape-slide called Swedish Lapland and a series of diptychs. He had extensive group and solo shows, notably in Germany. In 1987 had a major exhibition at the Kunstverein, Braunschweig. Later shows included Whitechapel Art Gallery, 1990; Bernard Jacobson Gallery, 1994; and a 15-year retrospective of works on paper at Terrace Gallery, Harewood, 1996. In 2003 McKeever was elected RA, shortly after exhibiting his prints William Blake's Jerusalem, The Emanation of the Giant Albion, at the Alan Cristea Gallery. In 2004 there were McKeever shows at Kettle's Yard, Cambridge; Newlyn Art Gallery, Penzance; and Alan Cristea Gallery. Lived in Hartgrove, Dorset.
Text source: 'Artists in Britain Since 1945' by David Buckman (Art Dictionaries Ltd, part of Sansom & Company)