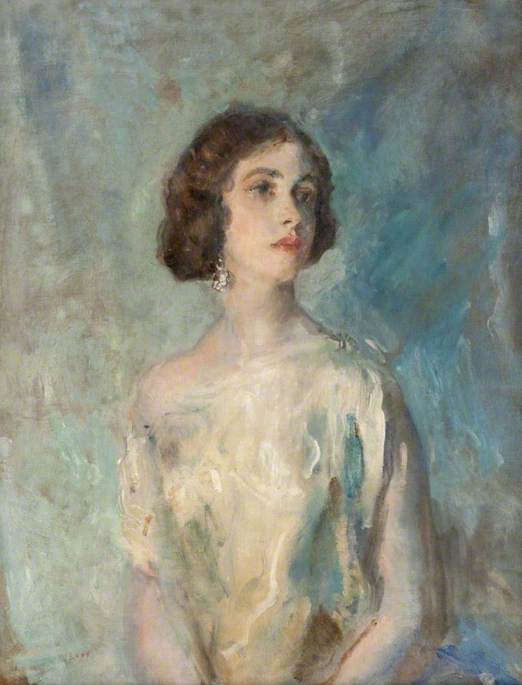 Photo credit: Glasgow Museums
(b Crudwell, Wiltshire, 12 Aug. 1878; d London, 4 Jan. 1927). English painter. He began as a painter of restful interiors, but from about 1915 he gained great success as a portraitist. His most characteristic pictures are of beautiful society women, often painted in watercolour in a rapid, sketchy style. They can be merely flashy or cloyingly sweet (during the First World War one critic joked that at a time of sugar shortage McEvoy was 'a positive asset to the nation'), but the finest have something of the romantic air of refinement of Gainsborough, an artist he greatly admired.
Read more
His wife Mary McEvoy (1870–1941), whom he married in 1902, was a painter of interiors with figures, flowers, and portraits.
Text source: The Oxford Dictionary of Art and Artists (Oxford University Press)