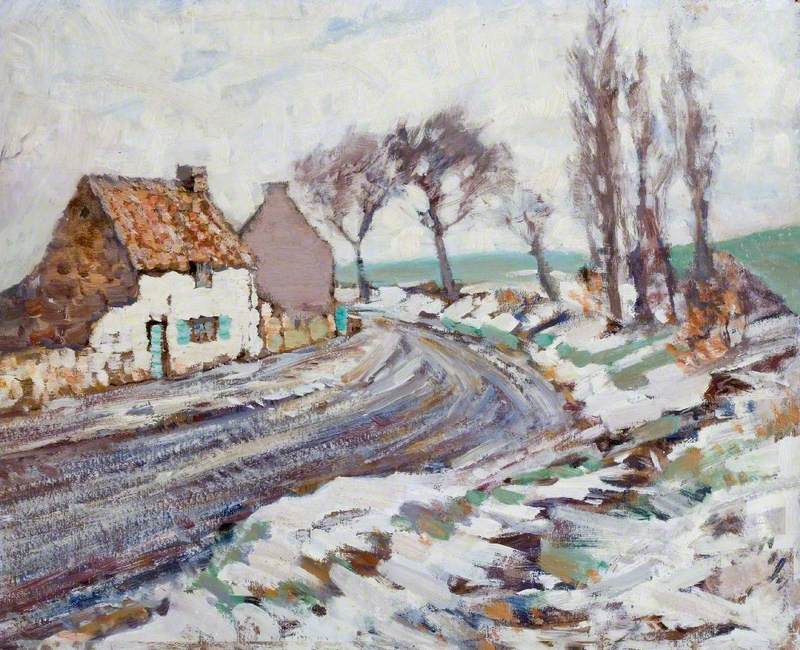 © the artist's estate. Photo credit: Shipley Art Gallery
Artist, illustrator and teacher, born in Gateshead, County Durham, who studied at the School of Art there under William Fitzjames White, then at Armstrong College. While employed by a local coal firm he continued as an artist until early in World War II, when poor health prompted early retirement to Penrith, Cumberland. There he taught art to pupils of Newcastle's Royal Grammar School, who had been evacuated. McEune exhibited at the Laing Art Gallery, which holds four works by him; RI and elsewhere in London; Wharton Gallery, Northumberland; and at the Contemporary Artists of Durham County show at Shipley Art Gallery, Gateshead, on the occasion of the Festival of Britain in 1951. The Shipley gave him a show in 1971, having acquired a large collection of his work: 54 oils and 1,837 watercolours.
Read more
Abbott and Holder offered works by McEune in 2005.
Text source: 'Artists in Britain Since 1945' by David Buckman (Art Dictionaries Ltd, part of Sansom & Company)