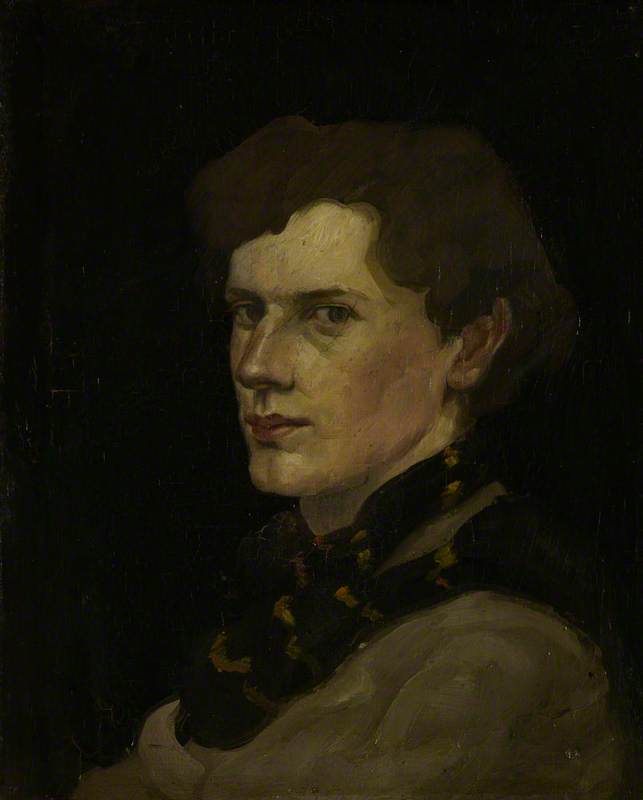 © the artist's estate. Photo credit: National Galleries of Scotland
Painter, typographer, sculptor, teacher and writer, born in Cambuslang, Scotland. Studied at Glasgow School of Art under Robert Anning Bell and Maurice Greiffenhagen, winning a Travelling Scholarship. Married Agnes Miller Parker, the wood engraver. In 1920 they exhibited with other Scottish artists at the McLellan Galleries, Glasgow, the year they moved to London. Through the 1920s McCance produced advanced works with a strong Cubist influence. He also engaged in magazine illustration, taught, showed in London galleries and drew for C M Grieve's Scottish Nationalist journal The Free Man. In 1930 McCance moved to Newtown, Montgomeryshire, where he worked for three years with the Gregynog Press, designing and illustrating fine books. McCance lived in England in the late-1930s, producing terracotta and fireclay sculpture while writing for the News Chronicle and Reynolds News.
Read more
From 1943 for 14 years McCance was lecturer in typography and book production at Reading University School of Art, during this time creating wax-resist watercolours and lino-cuts, inspired by a visit to the Lascaux caves in France, as well as monotype overlay drawings using printer's inks. McCance returned to Scotland in 1960, having separated from his wife, later marrying Margaret McCance and settling in Girvan, Ayrshire. She helped organise a number of exhibitions of his art, including one at Cyril Gerber Fine Art, Glasgow, 1989, another of his cat drawings there, 2003.
Text source: 'Artists in Britain Since 1945' by David Buckman (Art Dictionaries Ltd, part of Sansom & Company)