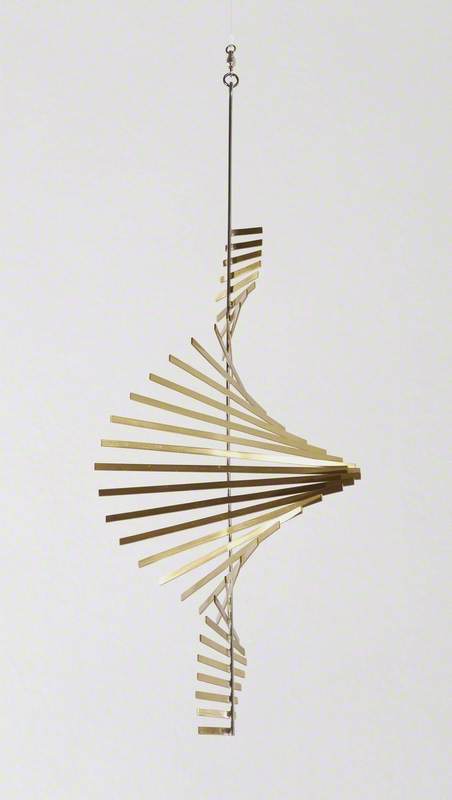 © the artist's estate. Photo credit: Tate
(b Sheffield, 13 Apr. 1905; d London, 18 Nov. 1984). British painter and sculptor. In 1930 he married Mary Balmford (a fellow student at the Royal College of Art), whose artistic development as Mary Martin (b Folkestone, 16 Jan. 1907; d London, 9 Oct. 1969) was closely related to his own. In the 1930s he painted in a naturalistic style, but during the 1940s his work became less representational until in 1948–9 he produced his first abstract pictures. His wife soon followed suit and in the early 1950s they began making abstract constructions. With Victor Pasmore and others they became recognized as leaders of the Constructivist movement that burgeoned in England in the 1950s. Kenneth Martin's contribution came not only through his work, but also by writing and organizing exhibitions.
Read more
Mary Martin had numerous major commissions, among them a screen for Musgrave Park Hospital, Belfast (1957).
Text source: The Oxford Dictionary of Art and Artists (Oxford University Press)