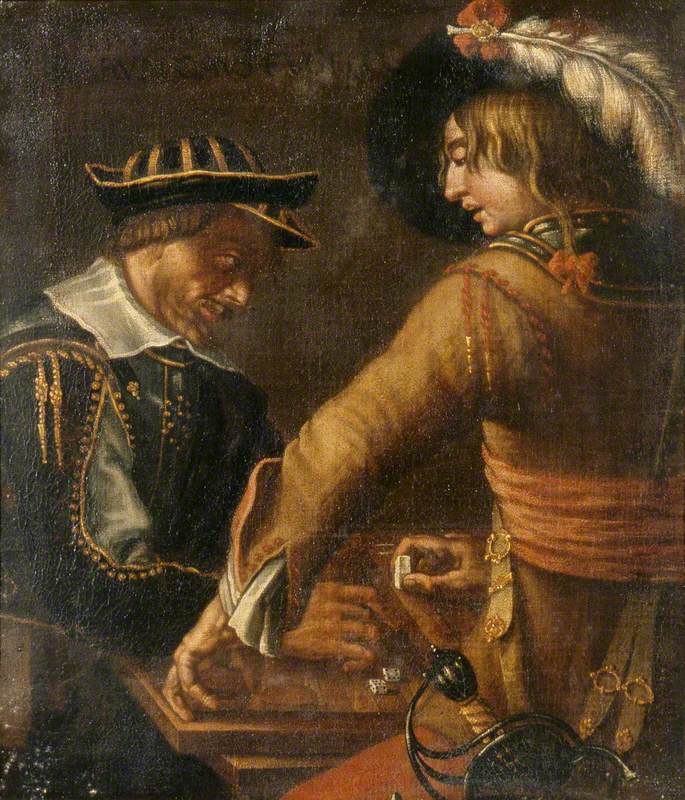 Photo credit: Brighton and Hove Museums and Art Galleries
(bapt. Ostiano, nr. Mantua, 25 Aug. 1582; d Rome, 12 Dec. 1622). Italian painter, active mainly in Rome, where he was one of the most important of Caravaggio's followers. It is not known when he settled in Rome (his life is poorly documented), but it was probably not later than about 1605 and he could well have been personally acquainted with Caravaggio (who left the city in 1606). Most of Manfredi's paintings have religious subjects, but he is chiefly important for his low-life scenes of taverns, cardplaying, soldiers in guardrooms, etc., for it was he, rather than Caravaggio himself, who was mainly responsible for popularizing this kind of work, especially with painters from France and the Netherlands who visited Italy. None of Manfredi's paintings are signed, dated, or documented, and several of the 40 or so works now given to him were formerly attributed to Caravaggio, for example Mars Punishing Cupid (c.
Read more
1607, Art Inst. of Chicago).
Text source: The Oxford Dictionary of Art and Artists (Oxford University Press)