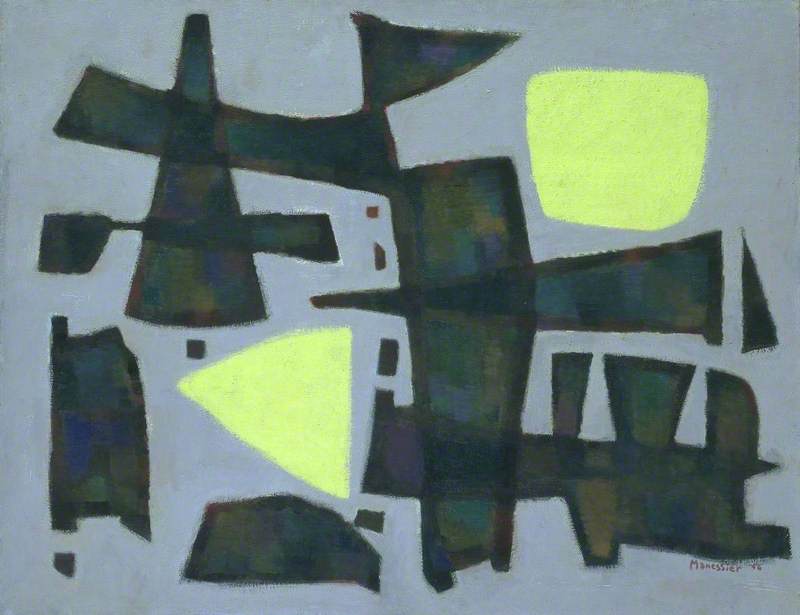 © ADAGP, Paris and DACS, London 2021. Photo credit: Tate
(b Saint-Ouen, 5 Dec. 1911; d Orléans, 1 Aug. 1993). French painter, lithographer, and designer of tapestries and stained glass, a pupil of Bissière. During the 1930s his work was influenced by Cubism and Surrealism, but after staying at a Trappist monastery in 1943 he became deeply committed to religion and turned to expressing spiritual meaning through abstract art. Characteristically his paintings feature rich colours within a loose linear grid, creating an effect reminiscent of stained glass (a medium in which he did some of his best work). After the Second World War Manessier came to be regarded as one of the leading exponents of expressive abstraction in the École de Paris and won numerous awards, notably the main painting prize at the 1962 Venice Biennale.
Read more
He died as the result of a car crash.
Text source: The Oxford Dictionary of Art and Artists (Oxford University Press)