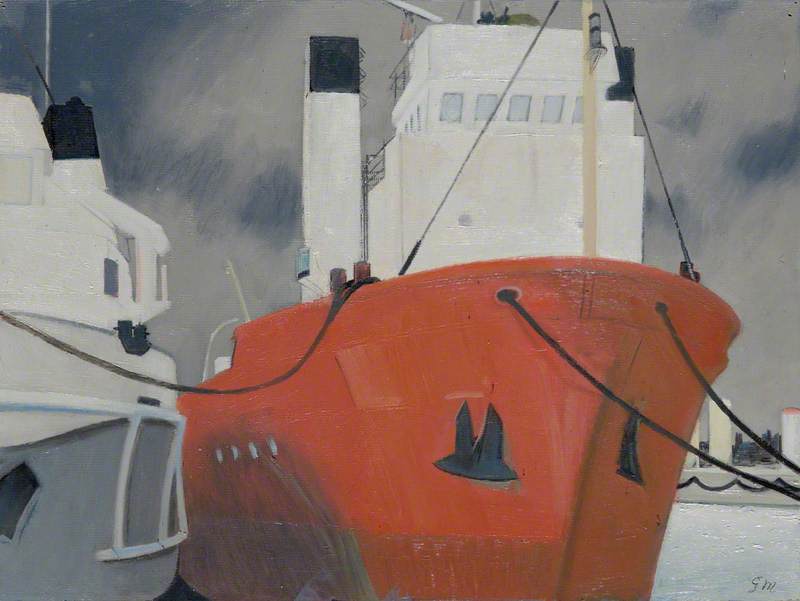 © the artist's estate. Photo credit: Aberdeen Maritime Museum
Painter, designer, illustrator and teacher, born in Cupar, Fife. He was married to the artist Barbara Balmer. Mackie studied at Dundee College of Art, 1937–40, then after a World War II break at Edinburgh College of Art, 1946–8. He went on to become a graphic designer to Edinburgh University Press and head of design at Gray's School of Art, Aberdeen, his work appearing in a number of graphic magazines such as Graphis.
Read more
Also illustrated books on Scotland. Showed with RSW of which he was a member, SSA, Richard Demarco Gallery and elsewhere. Scottish Arts Council and Aberdeen Art Gallery hold his work. Based in Aberdeen and in Edinburgh.
Text source: 'Artists in Britain Since 1945' by David Buckman (Art Dictionaries Ltd, part of Sansom & Company)