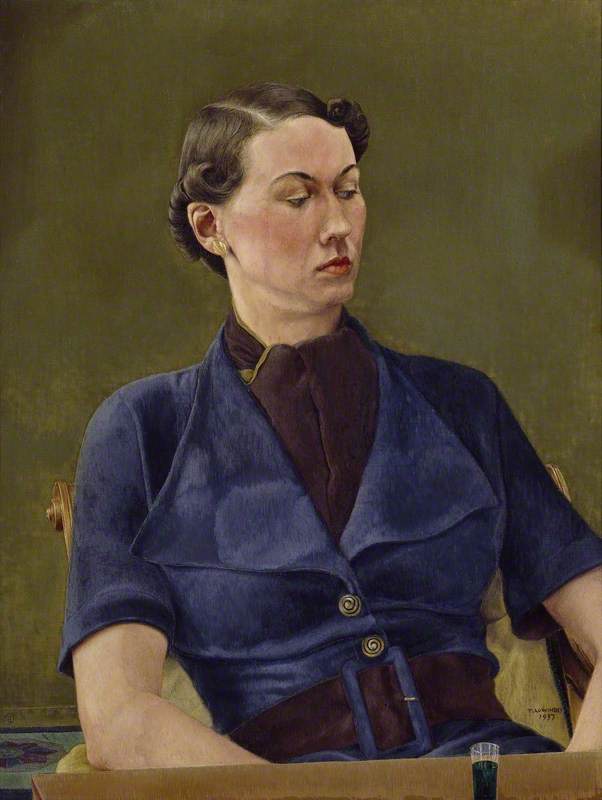 Photo credit: Ashmolean Museum, University of Oxford
Painter, book illustrator, designer of papers and textiles, and collector, born in India, where his father was financial consultant to the Sultan of Hyderabad. Back in England he lived in luxurious surroundings, an introverted and artistic boy who attended Eton College, read English at Oxford University, then studied at Slade School of Fine Art, 1912–14. As a commissioned officer in Army during World War I he saw active service in France. Between the wars, at Garsington Manor and later at The Old Rectory, Aldbourne, Lowinsky and his wife lived with exquisite taste, entertaining the eminent and cultivated. He was a founder-member of the Double Crown Club, a member of NEAC and showed in various mixed exhibitions. Had only one solo show during his life, at Wildenstein in 1926; after his death Graves Art Gallery, Sheffield, had a small show in 1981, and Tate Gallery, which holds some of his limited output, a larger one in 1990.
Read more
As well as scenes of fantasy Lowinsky painted a body of superb portraits, singular images which owe much to Renaissance example. Colin Myers' The Book Decorations of Thomas Lowinsky, Incline Press, 2001, covers this aspect of the artist's work.
Text source: 'Artists in Britain Since 1945' by David Buckman (Art Dictionaries Ltd, part of Sansom & Company)