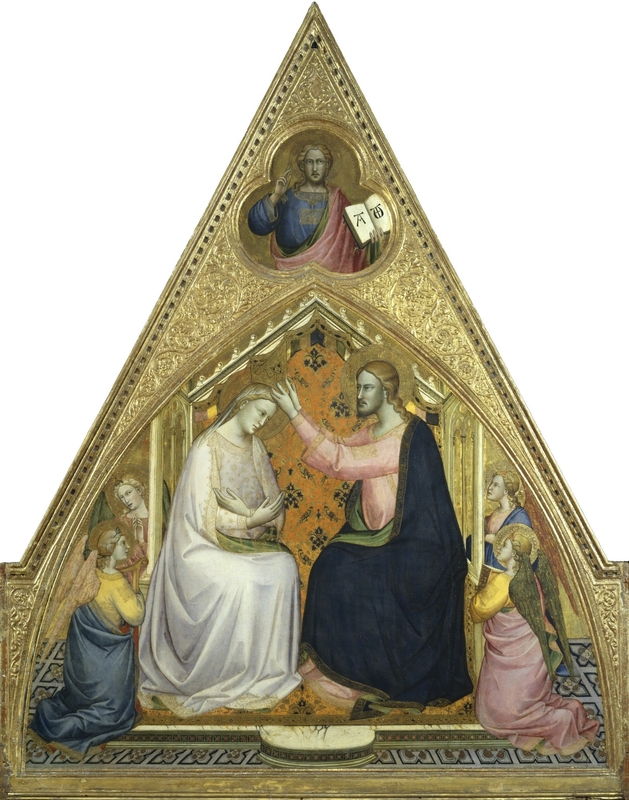 Photo credit: The Courtauld
(b c.1370; d ?Florence, c.1425). Italian painter. He evidently came from Siena, but all his known professional activity was in Florence. In 1391 he took his vows as a monk of the Camaldolese monastery of S. Maria degli Angeli. He rose to the rank of deacon, but in 1402 he was enrolled in the painters' guild under his lay name, Piero di Giovanni (Lorenzo Monaco means 'Laurence the Monk'), and was living outside the monastery. The monastery was renowned for its manuscript illuminations and several miniatures in books in the Laurentian Library in Florence have been attributed to him, but he was primarily a painter of altarpieces, good examples of which are in the National Gallery in London and the Uffizi in Florence. His only known works in fresco are the scenes of the life of the Virgin in the Bartolini chapel of S.
Read more
Trinità, Florence. His style is distinguished by luminous beauty of colouring and a graceful, rhythmic flow of line. He stands in complete contrast to his great contemporary Masaccio and represents the highest achievement of the last flowering of Gothic art in Florence.
Text source: The Oxford Dictionary of Art and Artists (Oxford University Press)