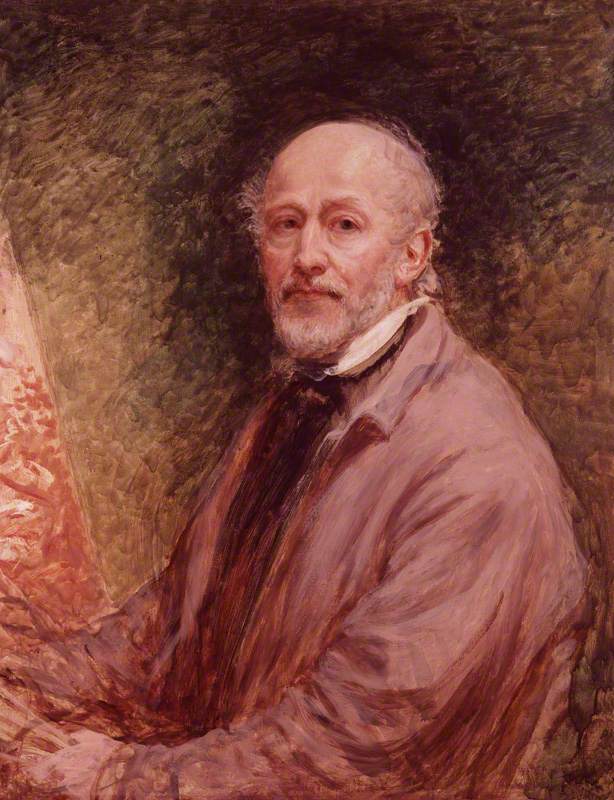 Photo credit: National Portrait Gallery, London
(b London, 16 June 1792; d Redhill, Surrey, 20 Jan. 1882). English painter. He made his reputation and his fortune as a fashionable portraitist, but was devoted to landscape painting. His wealth enabled him to patronize William Blake, and some of his early landscapes are touched with the visionary quality of the master and of Samuel Palmer, who married Linnell's daughter in 1837. Initially Palmer regarded Linnell as 'a good angel from Heaven' (he was helped by him early in his career), but their relationship became strained. In 1846 Linnell virtually gave up portraiture and after settling at Redhill in 1851 most of his large output was devoted to idyllic scenes of Surrey, done in a lush and more conventional pastoral idiom than his early work.
Read more
Such works were highly popular and he became immensely wealthy. In spite of his success he was denied membership of the Royal Academy, this being a reflection of his unpopularity with some of his fellow artists (he had a difficult, rather eccentric personality, expressed in his religious beliefs, which became increasingly low church, as well as in his legalistic business methods).
Text source: The Oxford Dictionary of Art and Artists (Oxford University Press)